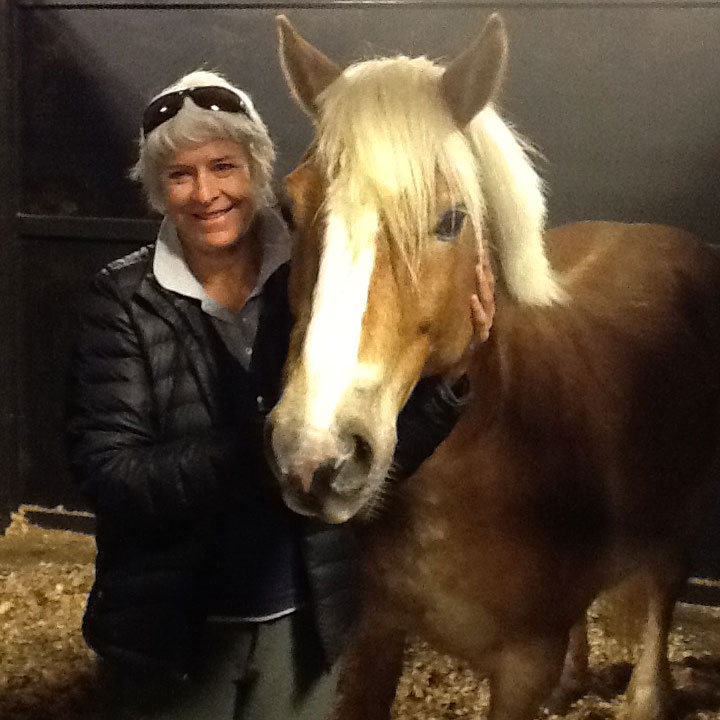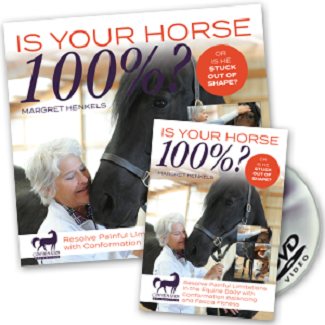 What's in the book and DVD?
– Spiral bound  book with over 170 color photos and art illustrations of 7 different horses and dozens of different methods for contact. 
– Easy to use, quick reference pages for finding your own horse's stuck areas by using  Stance, Top Line, Head & Tail structure.
– Case stories of individual horses that you will relate to.
– A chapter on riding to help your horse develop in his recovery.
– A chapter on animal communication and horse telepathy.
– The DVD shows session work with two different types of horses. You see varied responses and problems to solve.
-DVD has live action demonstration of  in-mouth cranial releases of 3 kinds.
– DVD includes text blocks with key info for pausing and study.  
NEW! Subscribe to the Conformation Balancing Quarterly Newsletter. Keep up with Fascia news, fascinating stories about horse health and riding. Email us your interest. We are using mail for payment.  Starts in December, 2019. 
LINKS:
"Strolling Under The Skin by UKyOrtho,"

published Aug 28, 2014 by Dr. Jean-Claude Guimberteau.

The Melt Method, Sue Hitzmann (fascia for humans)

Body Wise, Joseph Heller & Wiliam Henkin, Wingbow Press

Touching Light, How to Free Your Fiber Optic Fascia, Ronelle Wood, True Body Publishing