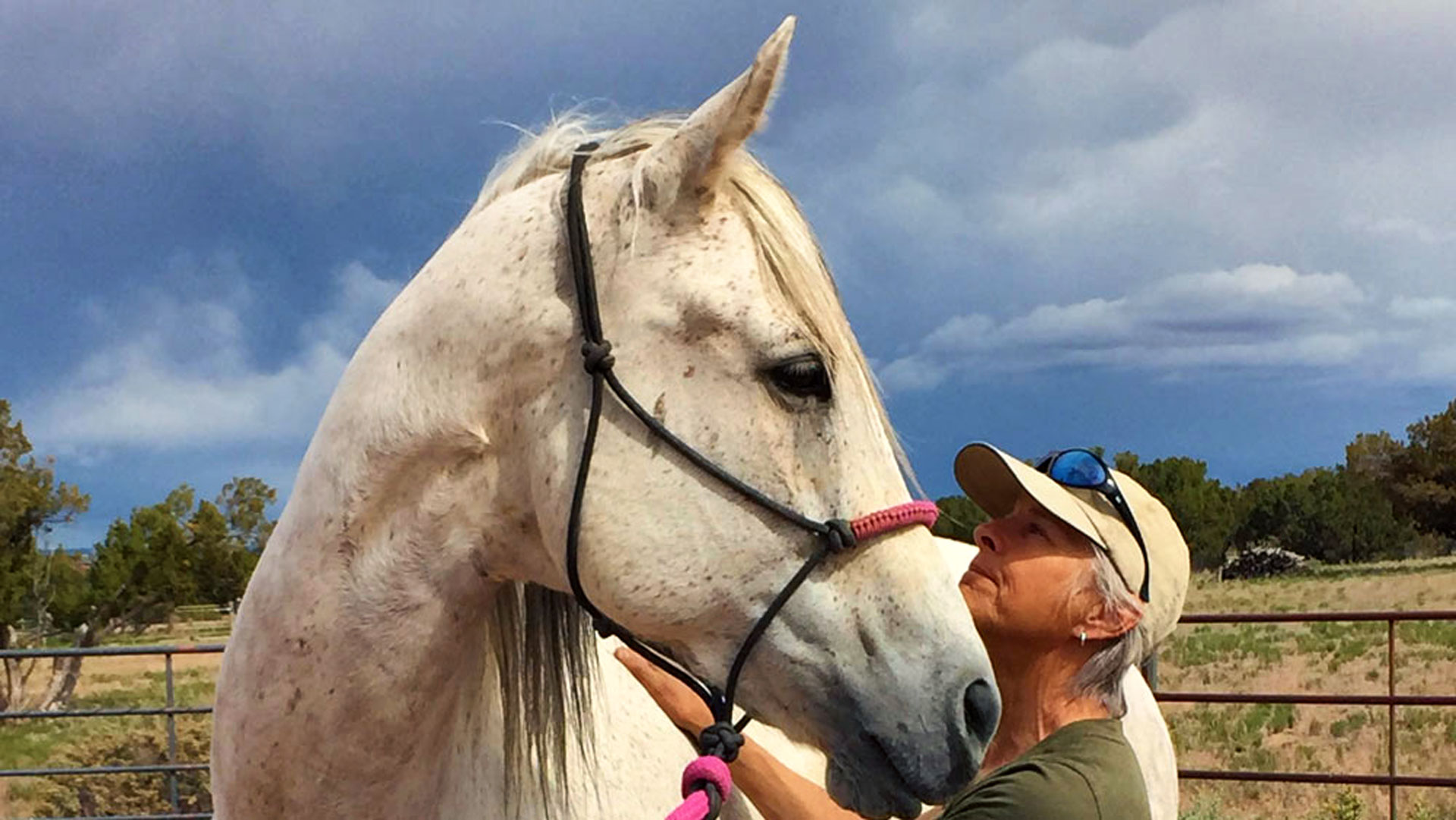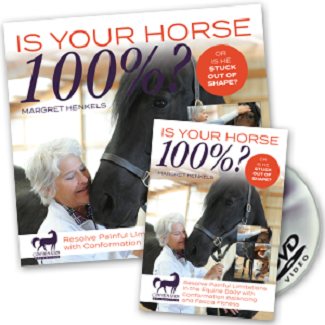 Book &  DVD content:
– Spiral bound  book with over 170 color photos and illustrations of  different horses and dozens of contact methods. 
– Easy to use, quick reference pages for finding your own horse's stuck areas by using  Stance, Top Line, Head & Tail structure.
– Horse stories  you will relate to.
– A chapter on riding to help your horse develop in his recovery.
– A chapter on animal communication and horse telepathy.
– The DVD shows  work with two horses and varied responses.
-DVD demonstrates in-mouth cranial releases.
– DVD includes text blocks with key info for study.
CONSULTING: Contact us for Phone, email or Zoom call consults for your horse. This includes phone discussion, detailed email report or mail if preferred, and a follow-up call. You will learn what fascia releases to do, how often and how to exercise your horse into fitness. $250 fee.
NEW! Subscribe to the Conformation Balancing Quarterly Newsletter. $75/year.
Keep up with Fascia news, fascinating info on horse health and riding. Mail  payment to address below.  First newsletter is  December, 2019. 
Address:  Margret Henkels, Conformation Balancing,
14 A Nova Rd, Santa Fe, NM 87597
LINKS:
"Strolling Under The Skin by UKyOrtho,"

published Aug 28, 2014 by Dr. Jean-Claude Guimberteau.

The Melt Method, Sue Hitzmann (fascia for humans)
Body Wise, Joseph Heller & Wiliam Henkin, Wingbow Press
Touching Light, How to Free Your Fiber Optic Fascia, Ronelle Wood, True Body Publishing