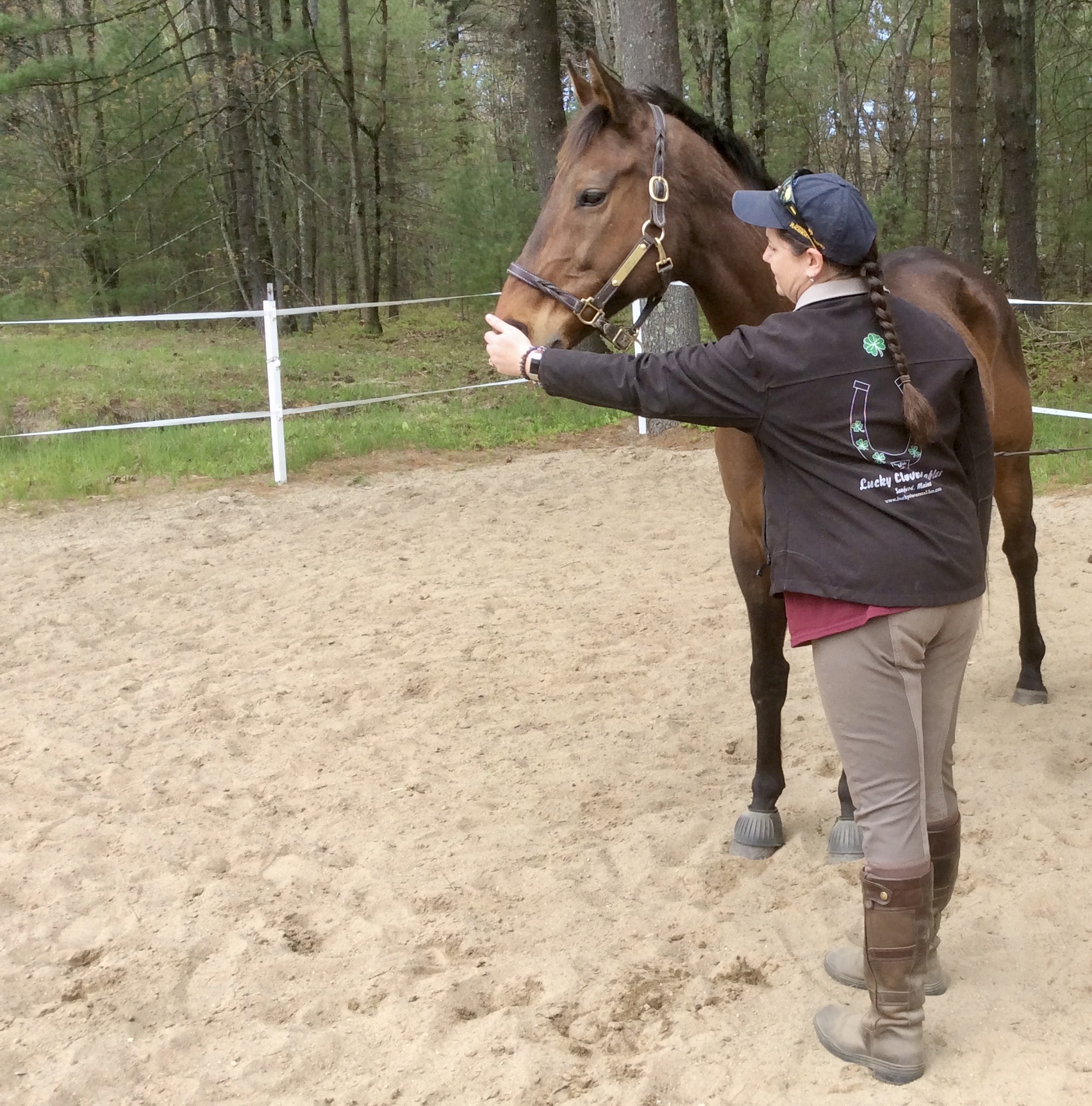 Learn to help horses & expand your skills!
Weekend Workshops
1 day; $130/person: Introduction to fascia basics.  No experience needed. Book is required for attendance. Groups of 6 or more..
$250/ 2 Day workshops. Book required for attendance. 
Auditor seminars offered the evening before the workshop (usually from 6-8 PM) with a live horse demonstration. Question period included. Saturday & Sunday workshops are not open to auditors. Auditor  Seminar fee: $25.
Levels for certification:
Level 1: Basics, scan,  compensations, responses
Level 2: Compensation pattern development
Level 3: Advanced Compensations
Level 4: Advanced  series work
Is Your Horse 100%? – required   text for all workshops & tutorials.
Certification: $300, with  marketing platform. 
Tutorials/apprentice
Study for 4 days.  Diverse horses. Counts for Levels 1-4,  Certification. $1250/level. Combo packages for 1 & 2, or 2 & 3. 
2018 SPECIAL: 4 DAY Tutorial,  LEVEL 1, 2 or 3, $1150; 2 Level Combo Package: $1850.  Lodging for 1-2, add $250. Santa Fe location., 
Margret and  Dorothy Crosby, Centered Riding Level III Instructor/Clinician at Southmowing Farms, Vermont, for Soft Riders, Soft Horses Workshops. These "combo" workshops offer group Centered Riding Basics (with private or group rides with Dorothy instructing)  and Conformation Balancing Workshops for hand-on-horse practice. Watch for the 2019 Workshop Schedule.
Comments from  2018  "Soft Horses, Soft Riders Workshop" Southmowing Stables with Dorothy Crosby, Centered Riding. Crosbyequi-librium.com
"Amazing clinic…love the soft horses and soft rider idea…so amazing to see the results."
"Thank you so much for sharing your knowledge.  This was an incredible workshop; I learned so much. " 
" I've worked on some horses since I got back and I have to say I learned a lot from my time in Vermont."
PROGRAM SCHEDULE
Ask about Tutorials!

Oct:  Levels 1, 2, 3 Tutorials, 6 person limit.  $975/Level, 10% off for 2 Levels. Level 2 on 10-15 & 16; Level 3 on 10-11 & 12. Weekend Workshop counts as Level 1. Southmowing Farms;  Guilford, VT; 10-11 through 10-19. Private sessions.
Oct 13 & 14:  Soft Riders, Soft Horses Workshop with Dorothy Crosby, Centered Riding and Margret Henkels; Weekend Workshop for conformation Balancing, $130/day, Auditors $35, Southmowing Farms, Guildord, VT; Dorothy Crosby, Cented Riding, $60. 603-446-3685; crosbyequi-librium.com; reserve your spaces now.

Nov & Dec:  Level 1, 2, 3; Tutorials/private sessions

 Study the book "Is Your Horse 100%?" in advance & practice  for best participation. 

2019: Tutorials/ Weekend  Workshops; contact us 

2019 Soft Riders/Soft Horses Workshops: Planning schedule & locations now. Learn Centered Riding Basics (renowned Sally Swift program) and Conformation Balancing for your horse in one weekend. Dorothy Crosby (pictured at left in photo to left) Fun for rider, healing spa for horse!

Workshops in Vermont & New Mexico.  New Host Barns welcome.

Master Tutorials: Continuing Education for certified practitioners &  horse professionals. 
Contact us  to host or  book workshop & tutorials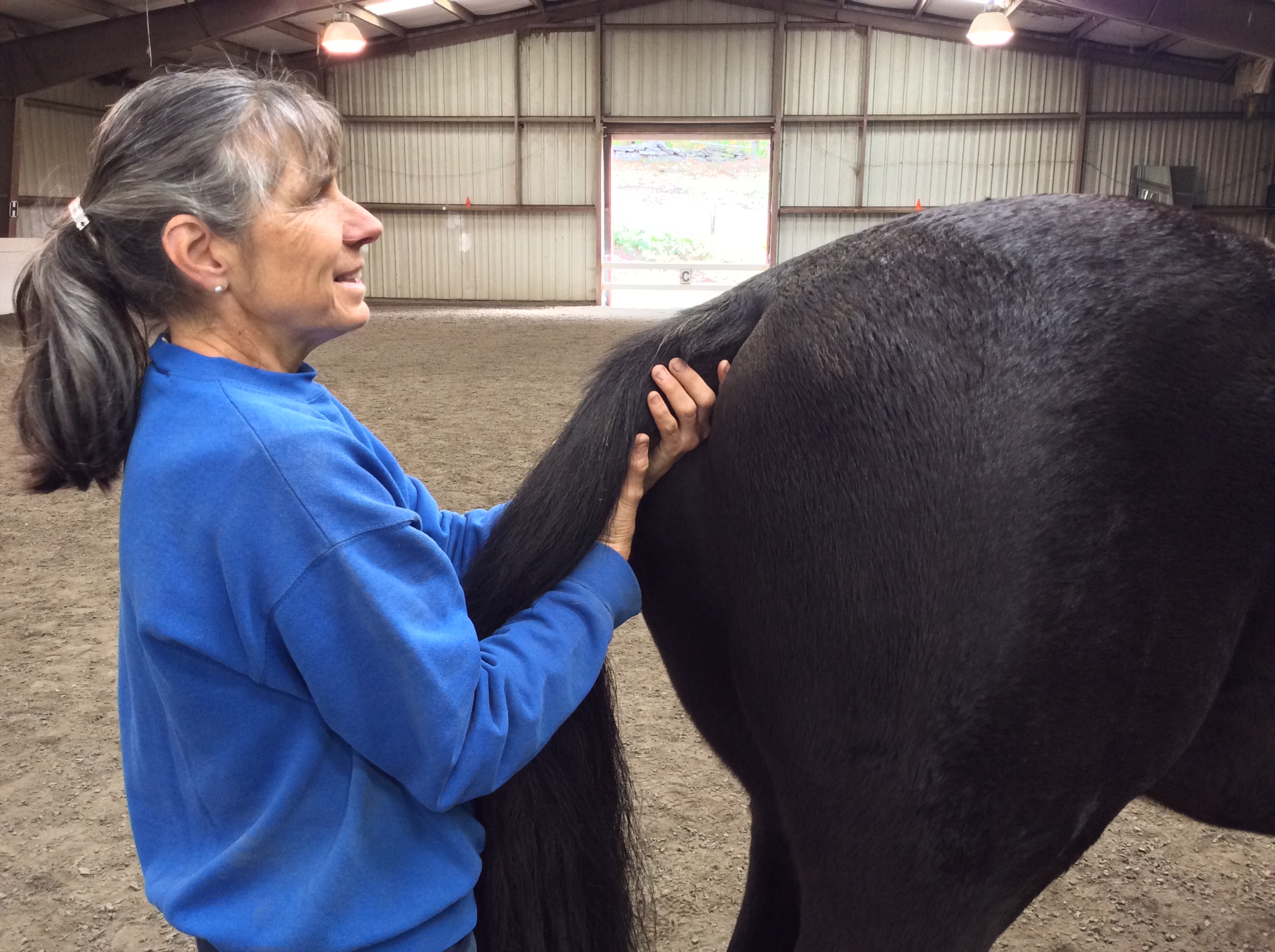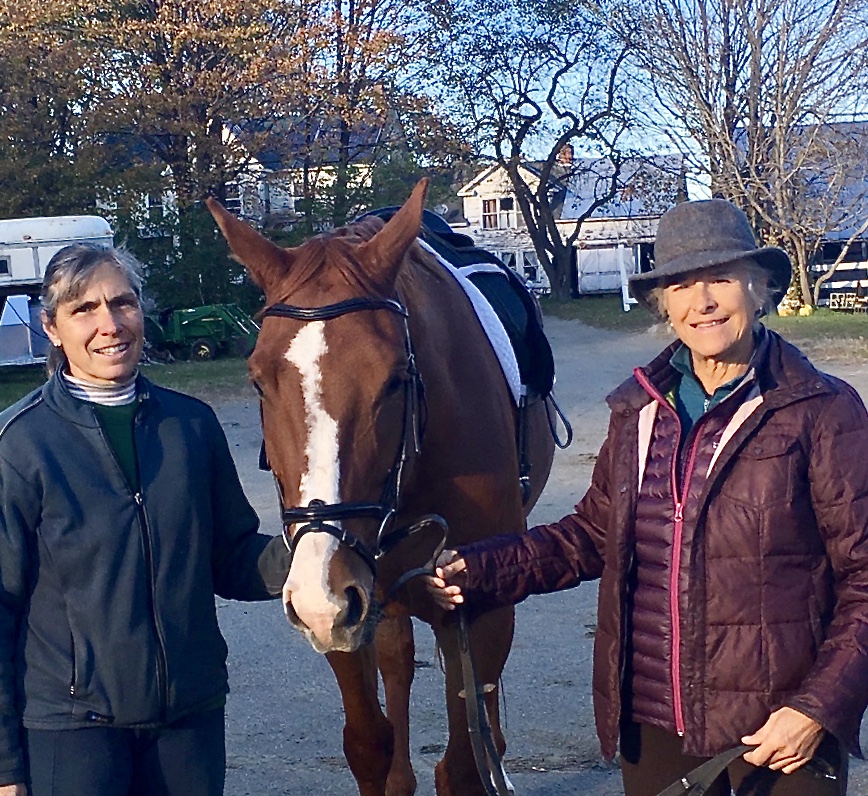 TUTORIALS: "THERE'S NO BETTER WAY TO LEARN"
In May, I attended a workshop presented by Margret Henkels on Conformation Balancing for horses. …. I read her book, "Is Your Horse 100%?" and watched the video. I knew I had to learn more… and in July, I flew to NM to study with her for a week.
The course was amazing. Margret arranged for me to experience a wide variety of horses with a wide variety of conformation issues; the whole time I was working with her one on one. She was right there with answers to my questions and suggestions about staying safe. It was like a mini apprenticeship; there is no better way to learn.
At home, I started working with my horses using the methods I learned to promote fascia change and bring about Conformation Balancing. My horses are loving the time I spend with them and I am already seeing changes for the better. I will complete the levels for certification in the near future. To me it seems the perfect way to promote well being in our horse partners!! Bette