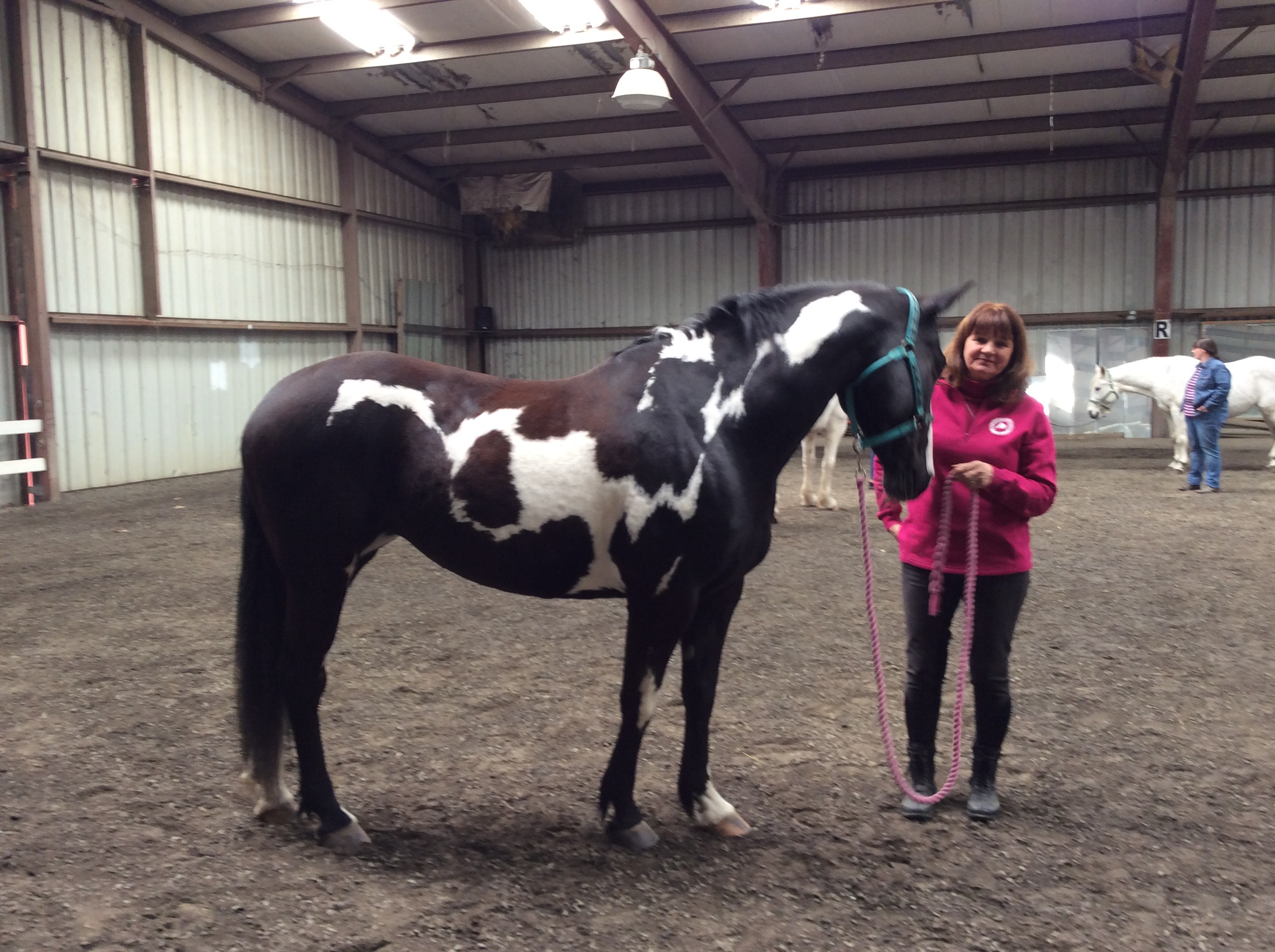 Learn the fascia internet for horses: 
Workshops & Levels for certification
Level 1: Basics, scan,  compensations, responses 
Level 2: Compensation pattern development 
Level 3: Advanced Compensations 
Level 4: Advanced  series work 
Certificate of Completion
Is Your Horse 100%? –   text for all workshops & tutorials.
Tutorials/apprentice
Study for 4 days.  Diverse horses. Counts for Levels 1-4,  Certification. $1250/level. Combo packages for 1 & 2, or 2 & 3. 
Autumn Special: 3 DAY Tutorial,  LEVEL 1, 2 or 3, $1050, Combo package possible, 10% off each level..  Lodging included. On availibility. 
Completion Certification: $450.
Weekend Workshops
1 day; $130/person: Introduction to fascia basics, riding for fitness. No experience needed. Groups of 6 or more. Book required. 
Comments from  2018  "Soft Horses, Soft Riders Workshop" Southmowing Stables with Dorothy Crosby, Centered Riding. Crosbyequi-librium.com
"Amazing clinic…love the soft horses and soft rider idea…so amazing to see the results."
"Thank you so much for sharing your knowledge.  This was an incredible workshop; I learned so much. " 
Reiki, massage, acupressure therapists: add fascia release to prgress your skill set with "the missing link."  (see homepage reference by Kia)
Trainers: add a powerful tool to your skills for fearful horses without struggle or stress. Broaden your understanding of the horse's body.
PROGRAM SCHEDULE
Sept::  Tutorials/private sessions, CO
Oct:  Levels 1, 2, 3 Tutorials, 6 person limit.  $975/Level, 10% off for 2 Levels. Level 2 on 10-15 & 16; Level 3 on 10-11 & 12. Weekend Workshop counts as Level 1. 
Southmowing Farms;  Guilford, VT; 10-11 through 10-19. Private sessions.  
Oct 13 & 14:  Soft Riders, Soft Horses Workshop with Dorothy Crosby, Centered Riding and Margret Henkels; Weekend Workshop for conformation Balancing, $130/day, Auditors $35, Southmowing Farms, Guildord, VT; Dorothy Crosby, Cented Riding, $60. 603-446-3685; crosbyequi-librium.com; reserve your spaces now.

Nov & Dec:  Level 1, 2, 3; Tutorials/private sessions

 Study the book "Is Your Horse 100%?" in advance & practice  for best participation. 

2019: Tutorials/Workshops 
Contact us below to host or  book workshop & tutorials
TUTORIALS: "THERE'S NO BETTER WAY TO LEARN"
In May, I attended a workshop presented by Margret Henkels on Conformation Balancing for horses. …. I read her book, "Is Your Horse 100%?" and watched the video. I knew I had to learn more… and in July, I flew to NM to study with her for a week.
The course was amazing. Margret arranged for me to experience a wide variety of horses with a wide variety of conformation issues; the whole time I was working with her one on one. She was right there with answers to my questions and suggestions about staying safe. It was like a mini apprenticeship; there is no better way to learn.
At home, I started working with my horses using the methods I learned to promote fascia change and bring about Conformation Balancing. My horses are loving the time I spend with them and I am already seeing changes for the better. I will complete the levels for certification in the near future. To me it seems the perfect way to promote well being in our horse partners!! Bette