Clinics, trainings and classes advance your experience with this amazing fascia release work. It's Structural Integration or Heller Work for horses. If you're a competitive rider, this is a key tool for keeping your horse fit. If you're recreational rider or a devoted horse lover, this work explains the mysteries of elusive problems with injuries, fear, anxiety and recurring fitness limits.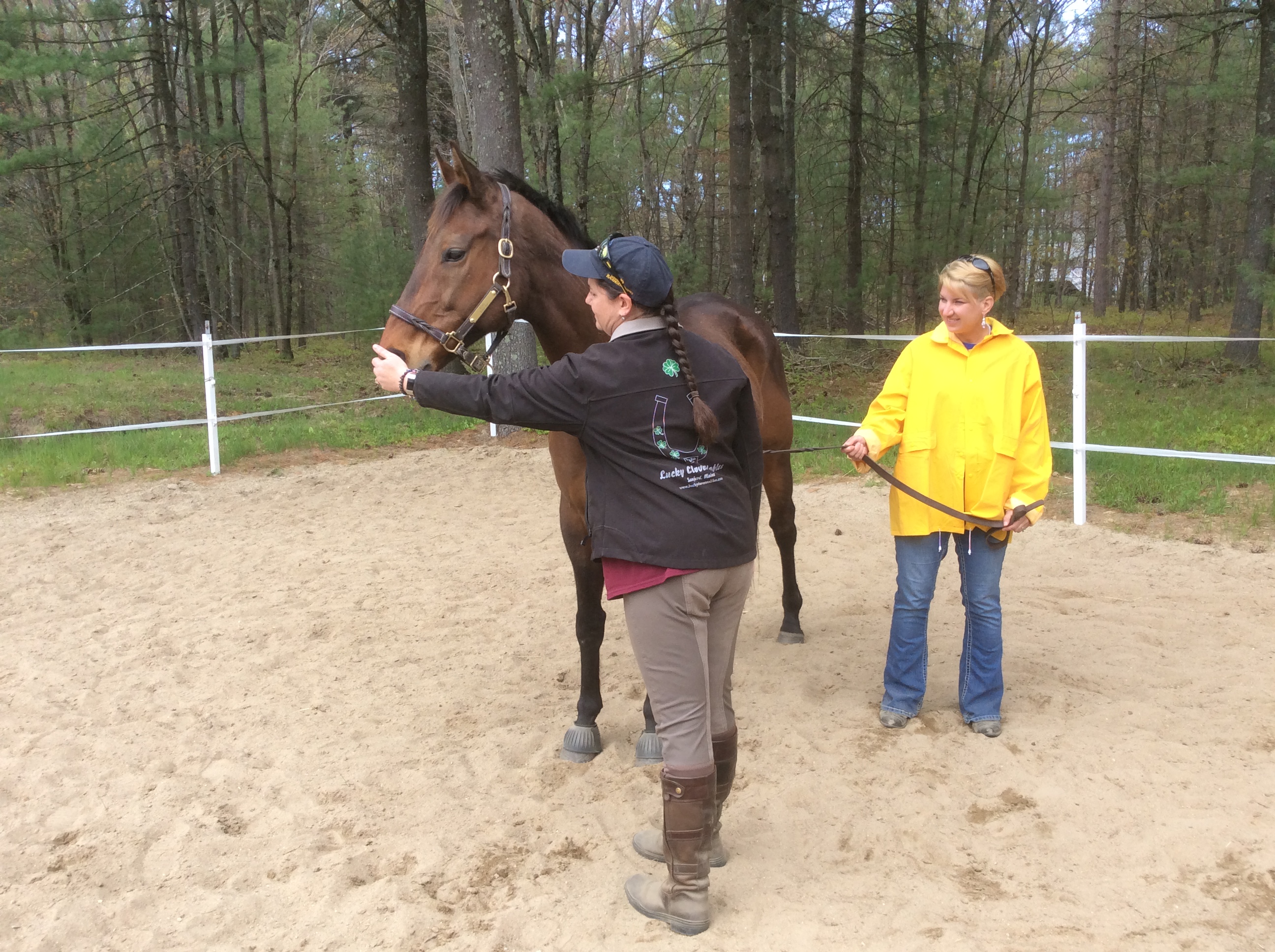 "Thanks for a fantastic week. What an incredible wealth of knowledge you transferred my way. The horses were excellent to learn on. Lauri O.
Learn Conformation Balancing to help your horse and share the fascia universe of fitness miracles with horse friends!
Contact us to schedule training.
Learn Conformation Balancing for horses:     
Modules 1-3:  Training is 4 days per Level. Work with varied horses  to find Fascia limits and resolve them.  Certification requires completion of all 3 Levels and  an accepted written report. Contact us to apply.  Classes are small & individualized. This work teaches you a new universe of health possibilities. Certificate given at program completion. 
$1750 Tuition for each Training  Level.   
Training Modules for certification:      
Module 1: Introduction; Photo use, Stance, Top line, contact methods. Learn to identify fascia limits, horse approval/warnings. Visual patterns for fascia compensations.        
Module 2: Compensations, Fascia patterns, Conformation imbalance progress patterns. Soma-emotional recall for horse trauma/anxiety. Tracking change & results. Variations in horses.       
Module 3: Advanced Conformation Balancing compensations. Advanced Soma-emotional recall for horses. Series work on horses with written report & photo progress on 5 horses.      
Certification: A final report is accepted and certification issued. Certification Fee: $300.
The Conformation Balancing path   
The program  develops kinesthetic tools for finding imbalanced fascia  in horses. Like Ida Rolf's method, we  learn to feel the horse's body to find the limits, along with photos that identify compression and compensations.      
Horses are master compensators.       
Conformation Balancing identifies fascia limits to restore lost horse ability and relieve pain and anxiety from these limits. The horse is then free to become himself and bring total competency to all his work and life.
This is progressive fitness.     Conformation Balancing is results driven. We show you how to restore horses from serious injury, especially the elusive ones. A serious horse owner learns how to resolve hidden problems before they turn into expensive veterinary issues costing thousands of dollars without results. Since fascia is a soft tissue, it's healing is not achieved by traditional vet methods. Joint replacement surgery is not a solution for horse owners.  A rider who develops understanding of fascia and its compensations will thrive on this path.  
The Modules & Certification prepare for using this fascia release bodywork both professionally and personally. . We show you how to apply the releases, contact and patterns to work successfully with varied horses. We encourage Certification for those who plan to work on many horses. It's easy to  get "lost" in fascia and its unlimited variations. Fascia is a universe of uniqueness. The Modules are essential for serious fascia practitioners.      
Since  state laws for animal care vary widely, each student should research their region and plan their goals.     
While this bodywork extends work careers, resolves fitness limits and relieves pain & anxiety, Conformation Balancing is not a replacement for veterinary care.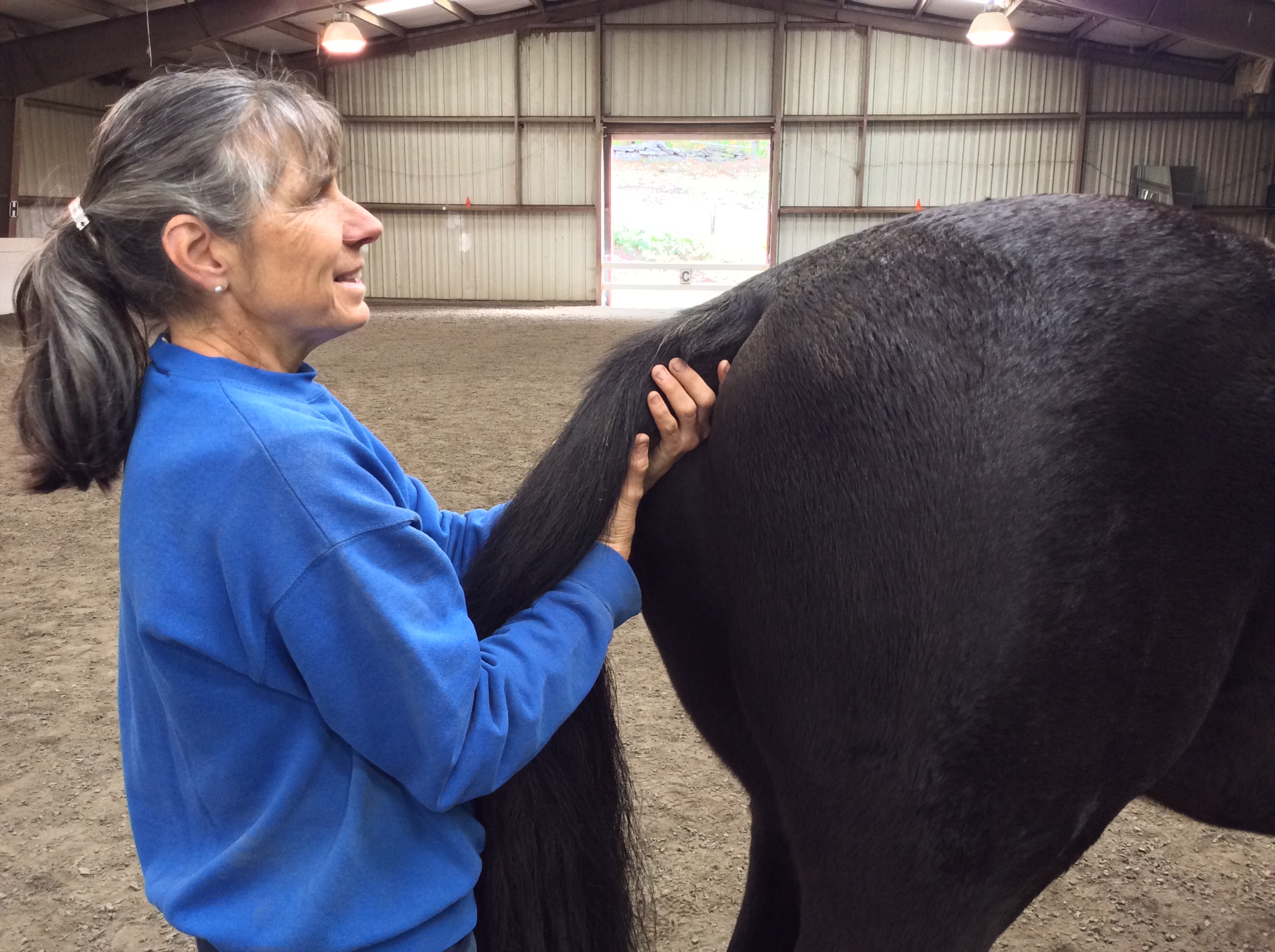 "In May, I attended a workshop presented by Margret Henkels on Conformation Balancing for horses. I read her book, "Is Your Horse 100%?" and watched her video. I knew I had to learn more. I flew to NM to study with her for a week. The course was amazing. Margret arranged for me to experience a wide variety of horses with a wide variety of conformation issues; the whole time I was working with her one on one. She was right there with answers to my questions and suggestions about staying safe. It was like a mini-apprenticeship; there is no better way to learn. 
I started working with my horses using the methods I learned to promote fascia change and bring about Conformation Balancing. My horses are loving the time I spend with them and I am already seeing changes for the better. I will complete the levels for certification in the near future. To me it seems the perfect way to promote well being in our horse partners!" Bette, NH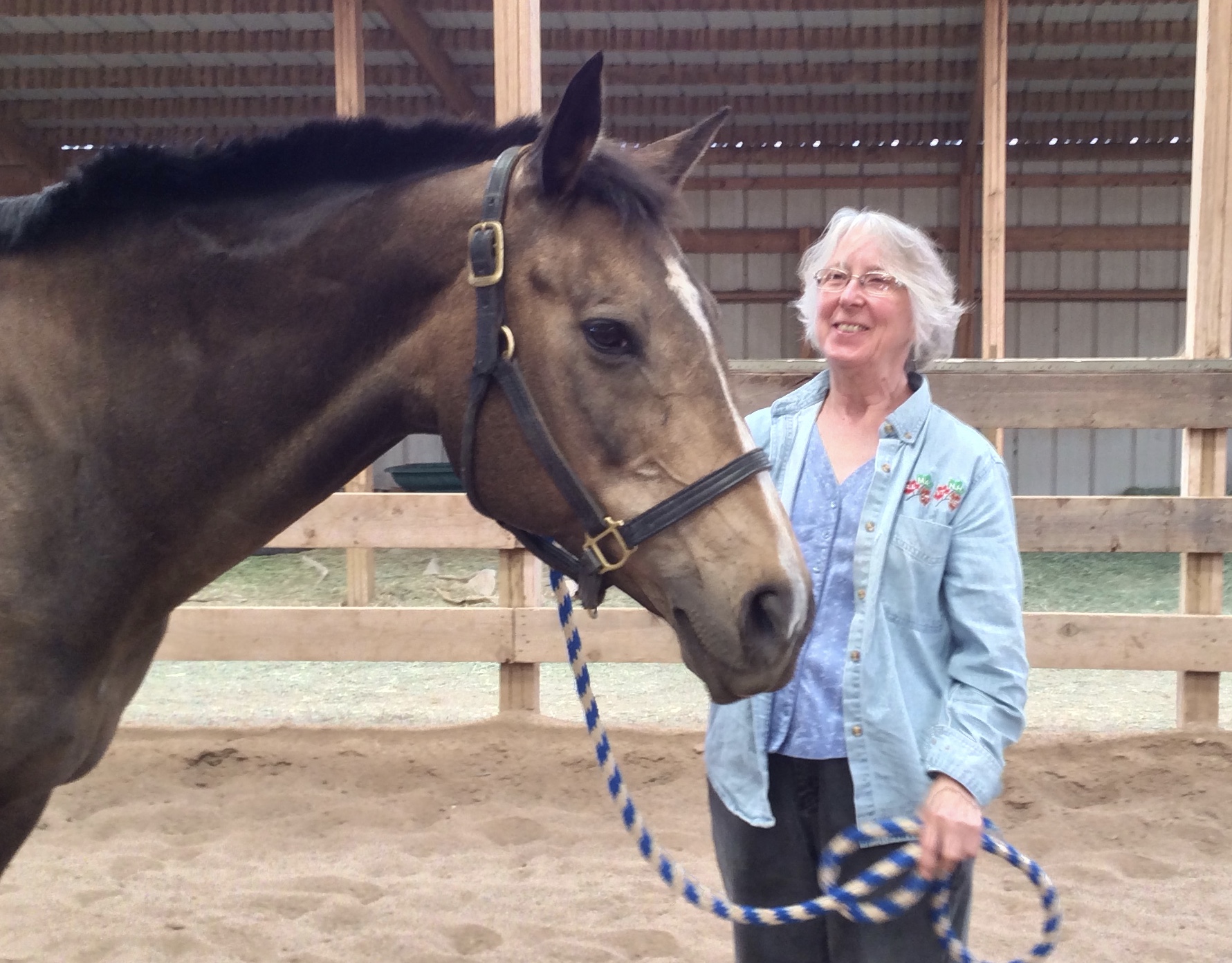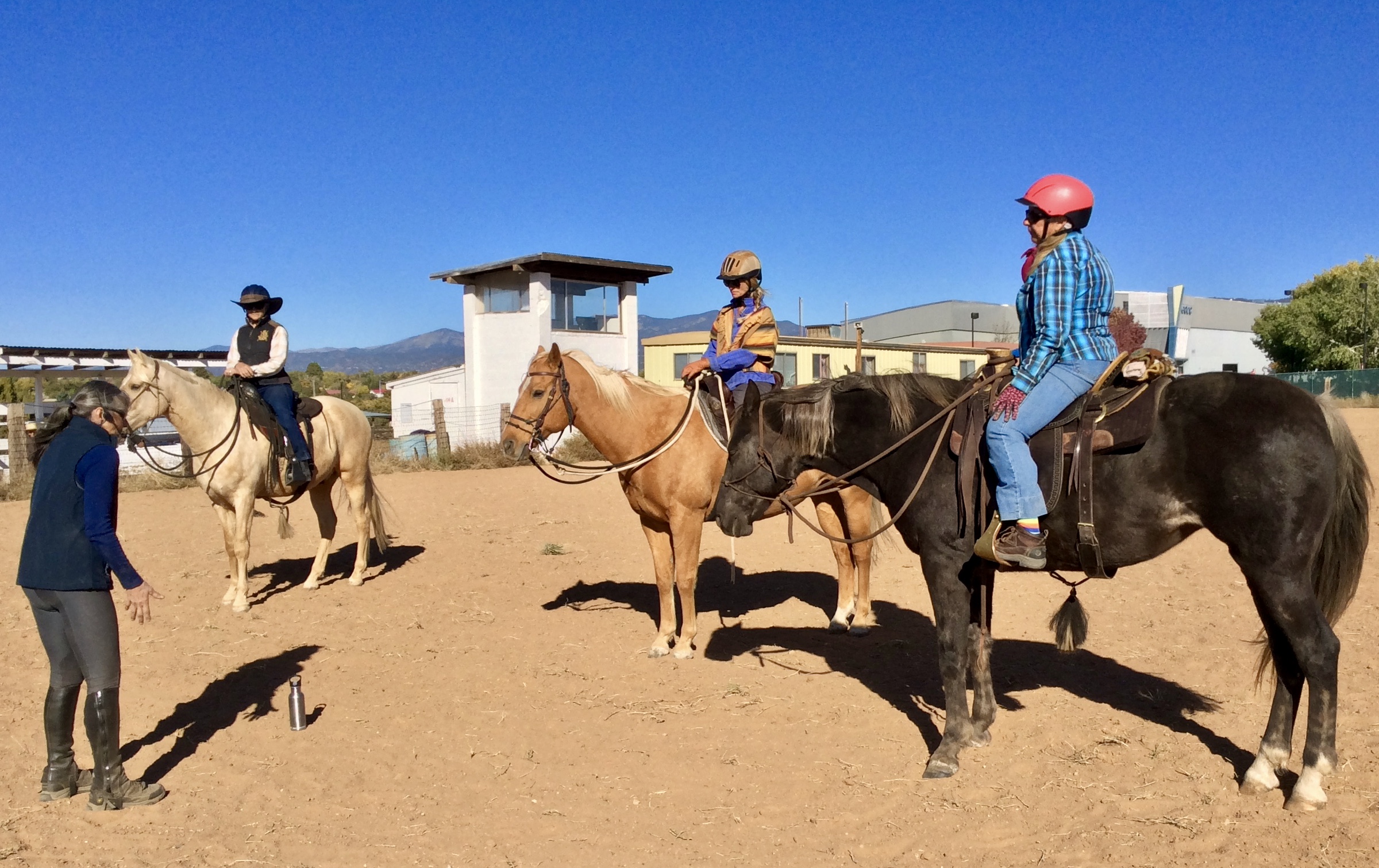 "I attended Margret Henkel's SOFT RIDERS/SOFT HORSES clinic near Brattleboro VT. I had already read her book, "Is Your Horse 100%?" and watched her companion DVD. But there is nothing like in-person, hands-on experience.  Margret demonstrated a technique – we then performed it on our horse.  We were able to practice all the basics on multiple horses thus having a range of experiences. Centered Riding with instructor Dorothy Crosby demonstrated how to be "Soft Riders". The instruction was very good with exercises and images given to help us all find our centers. A good time for all."  Elizabeth V, NY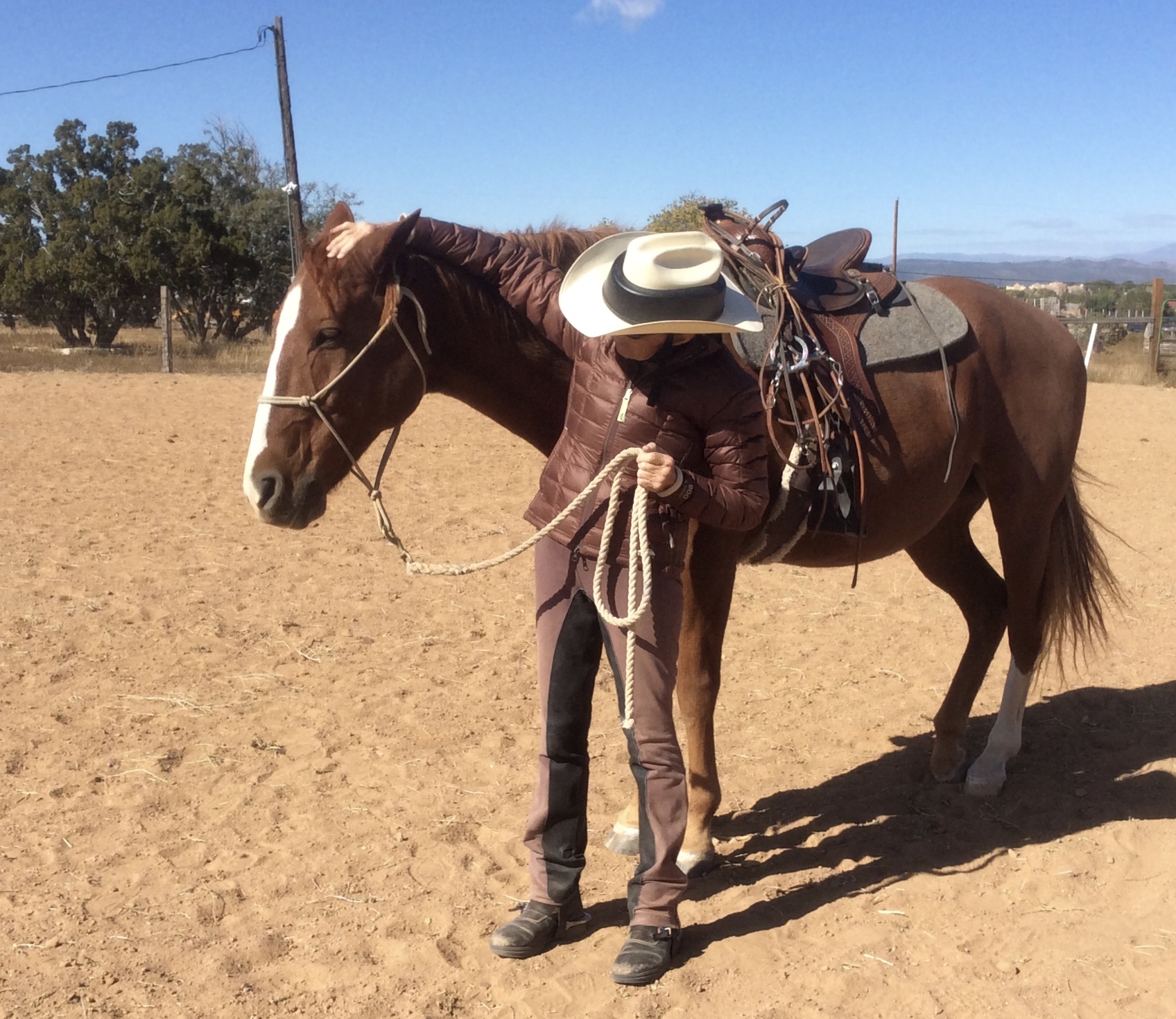 Frederic Pignon, Margret and Magali Delgado smile for an "authors photo" when Margret attended their Albuquerque clinic. Their books "Gallop to Freedom,"  and Building A Life Together inspired Margret to take their clinic. The authors are published by Trafalgar Square Books.