Use the power of fascia to help your horse 
Conformation Balancing
 = happy horse!
Horses change in one session. Conformation Balancing  melts stuck fascia for  self-intelligent progress. Solve elusive limits  due to fascia imbalance  by letting fascia flow freely. Training cannot solve stuck tissue. Repetitive exercises add to stuckness, creating pain and misery for horses. You can avoid  force and failure by finding the horse's limits.  Fascia tech releases limits and pain. Horses feel better and move better.  
 Compare the before and after photos below.  The balanced nostril photo change  happened in 1 session. Notice the happier attitude on the bay horse; this happened in 5 sessions.  They grey mare, 3rd down, completely re-balanced in 2.5 years.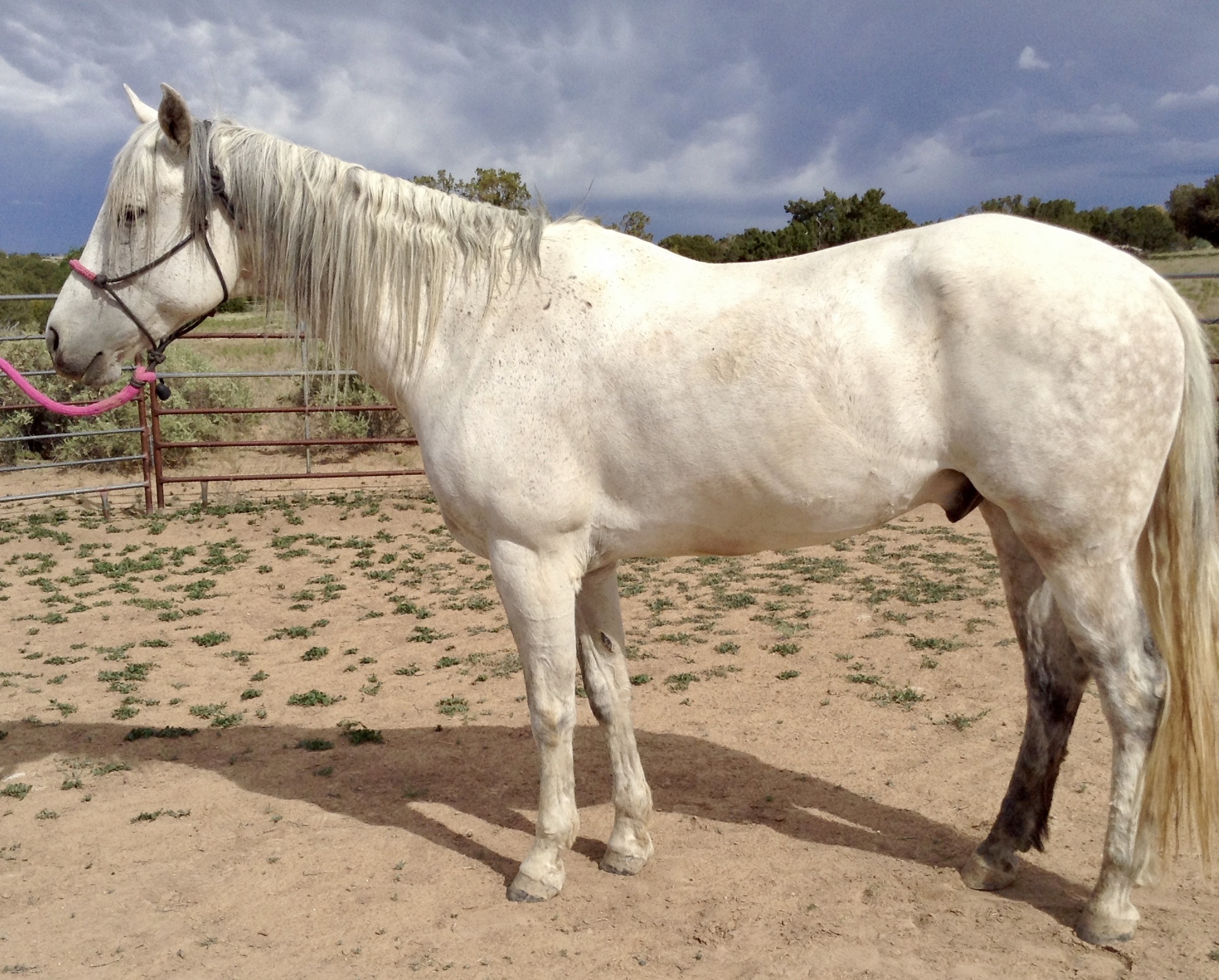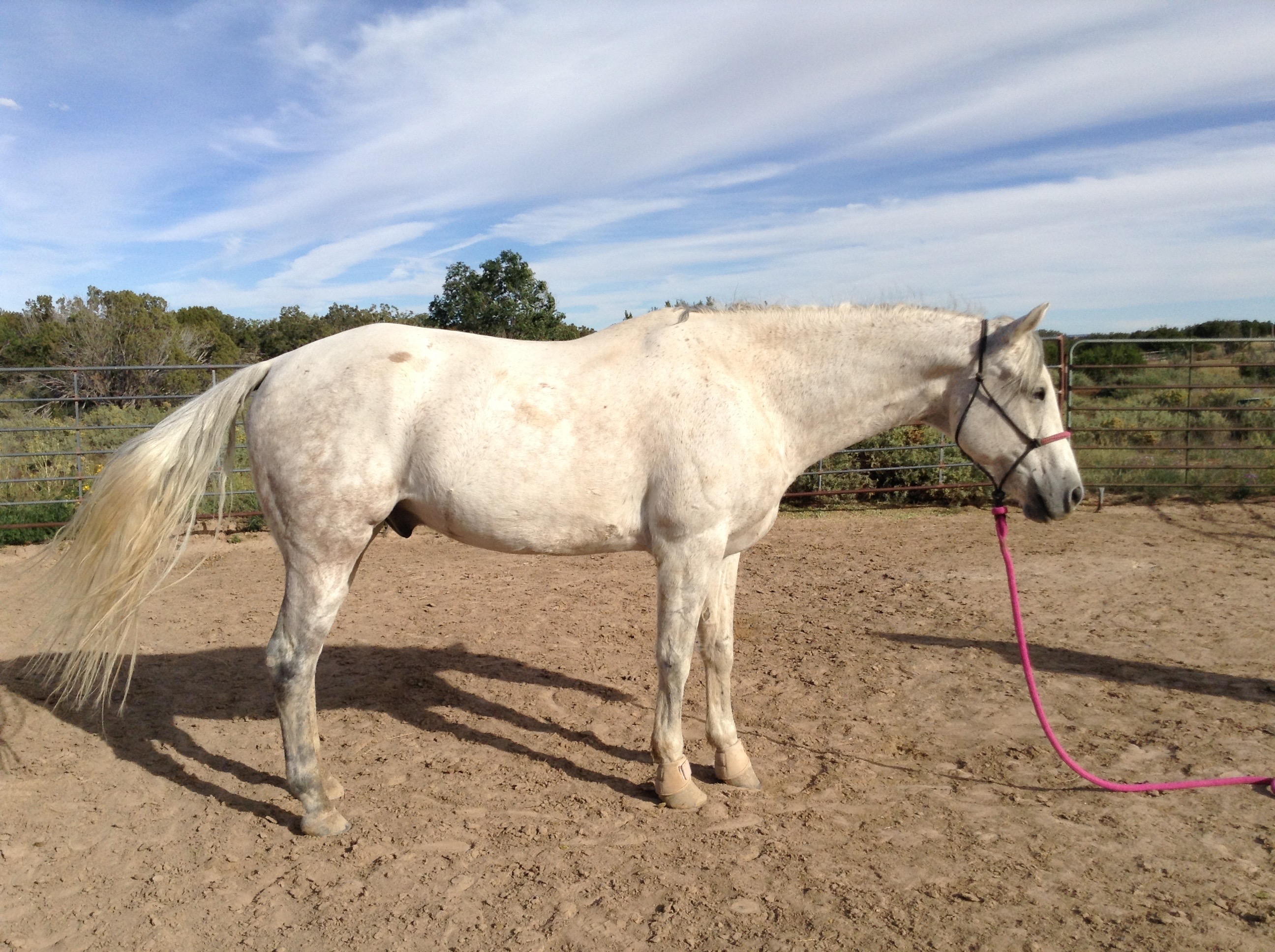 I FELT THE TISSUE MOVE LIKE A WAVE....
After the workshop, I came home and spent time with Aspen refreshing our communication. She never left me. Aspen always has tissue issues on the left side of her neck. I laid hands on her and I felt the tissue move (like a wave under my hand) and then I felt a lot of movement by my little finger. It felt like a creek. I am so excited to finally have a chance to get reconnected with my horse. And she clearly loved the attention. Nancy F.
THE CHANGES IN BOTH MY HORSES ARE SIGNIFICANT.
My 12-year-old Hanoverian is moving with the freedom and flexibility she had as a 5-year-old. Canter, to my Quarter horse, meant totally resist, or canter a few strides then break or try to get out of it by any means possible. Now, his canter is nice, soft and relaxed; he'll canter wonderfully until asked to stop. Rickie S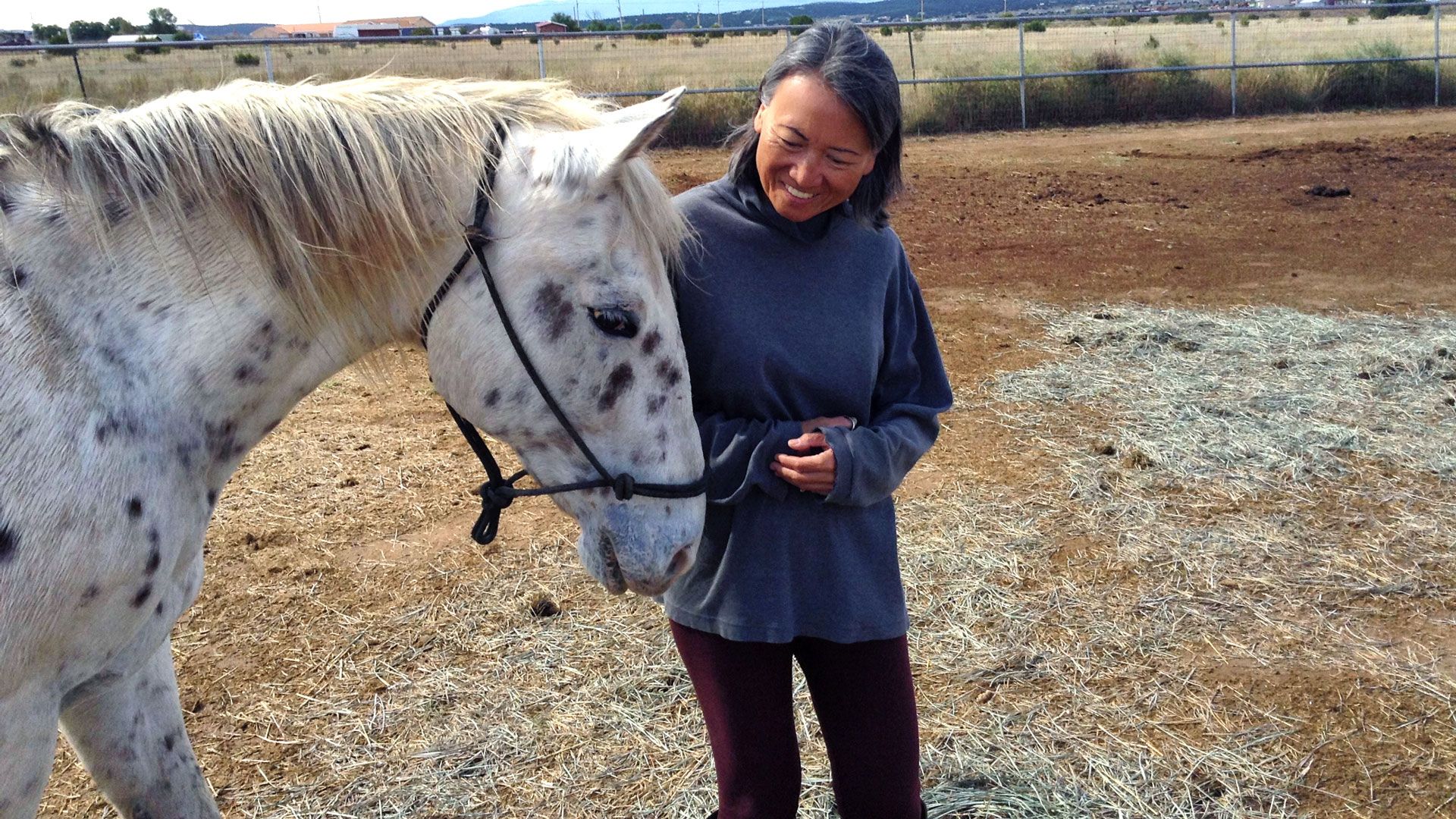 DRESSAGE BENEFITS:  OUR HORSES DESERVE TO FEEL THEIR BEST BECAUSE THEY GIVE US THEIR BEST:  
After her first session, she had more energy and was eager to canter for a long time. After the second session,  she was much more balanced and willing to shift her weight to her hind end. This resulted in  smoother and cleaner canter departs and our lateral work was much easier. After her third session, she has more energy, like the horse I never knew I had. Thank you for unlocking her potential for a bright future and giving us a chance to become better partners. Your bodywork is money well spent.  Marcia S.