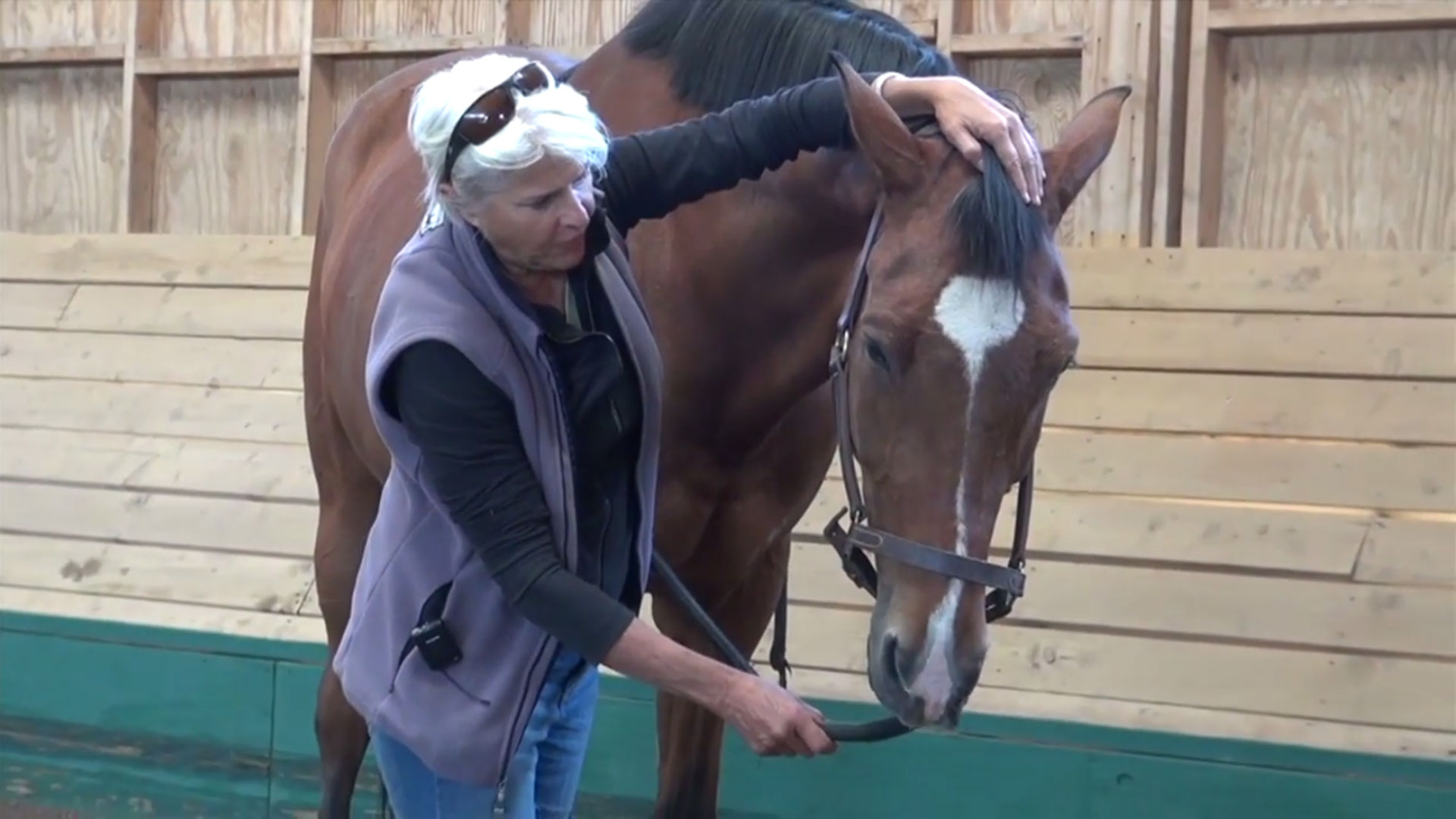 I enjoyed the clinic so much and forward to the next one. I am 1/2 way into your book. It is so well written and edited, and as a writer, I appreciate that. Sue Ellen H
DRESSAGE BENEFITS:  OUR HORSES DESERVE TO FEEL THEIR BEST BECAUSE THEY GIVE US THEIR BEST:  After her first session, I noticed a difference right away. She had more energy and was eager to canter for a long time. After the second session,  she was much more balanced and willing to shift her weight to her hind end. This resulted in  smoother and cleaner canter departs and our lateral work was much easier. After her third session, she has more energy again, like the horse I never knew I had. She is living up to her bloodlines and is starting to show great promise in the Dressage arena. Thank you for unlocking her potential for a bright future and giving us a chance to become better partners. Our horses deserve to feel their best, because they give us their best. Your bodywork is money well spent.  Marcia S.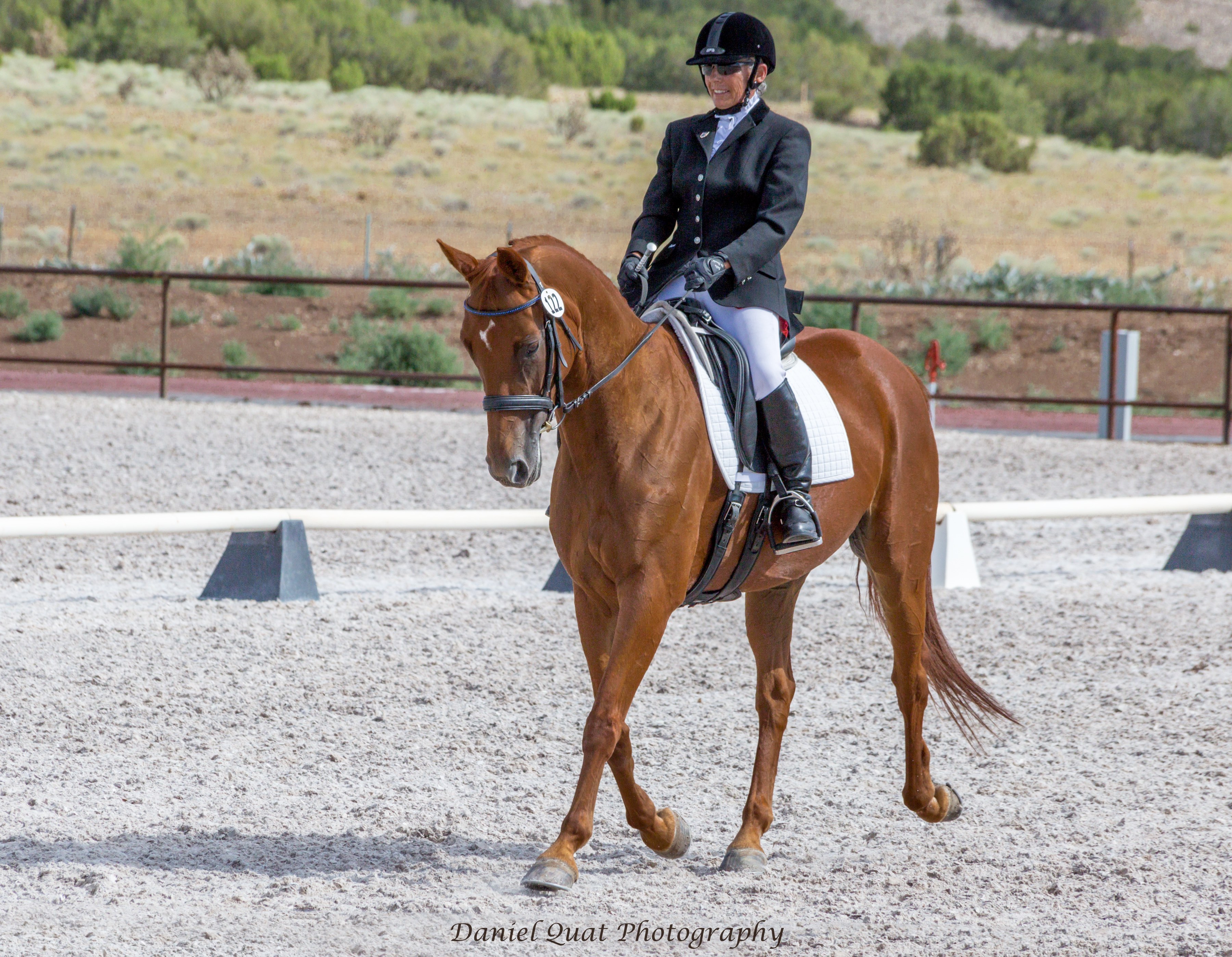 THE CHANGES IN BOTH MY HORSES ARE SIGNIFICANT.  My 12-year-old Hanoverian is moving with the freedom and flexibility she had as a 5-year-old. Canter, to my Quarter horse, meant totally resist, or canter a few strides then break or try to get out of it by any means possible. Now, his canter is nice, soft and relaxed; he'll canter wonderfully until asked to stop. You have a great book. Rickie S, CO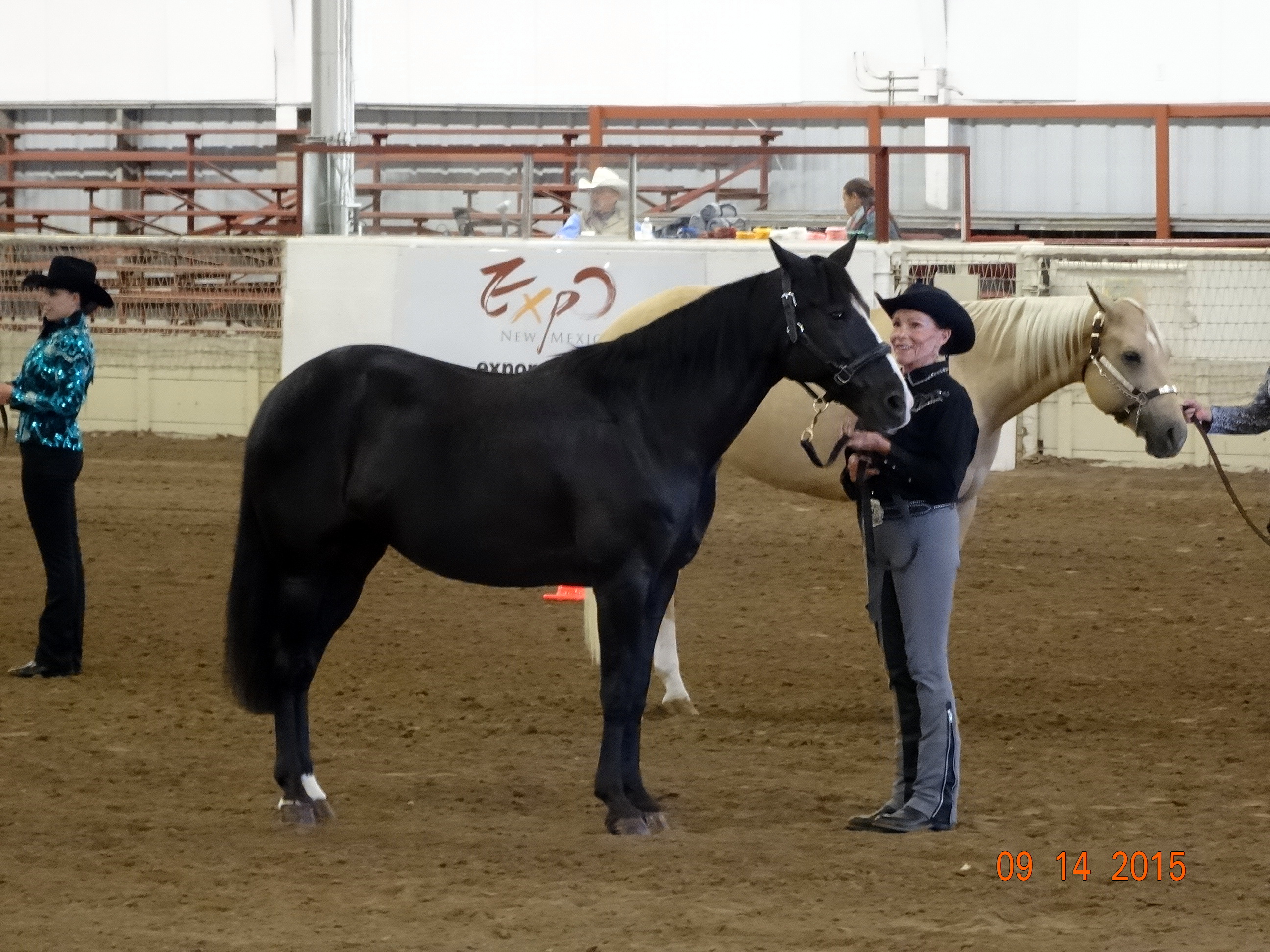 I FELT THE TISSUE MOVE LIKE A WAVE....After the workshop, I came home and spent time with Aspen refreshing our communication. She never left me. Aspen always has tissue issues on the left side of her neck. I laid hands on her and I felt the tissue move (like a wave under my hand) and then I felt a lot of movement by my little finger. It felt like a creek. I am so excited to finally have a chance to get reconnected with my horse. And she clearly loved the attention. Nancy F, NM
Hi Margret,

Wanted to take a moment to thank you so much for the recent sessions with my horses and also for sharing this valuable information in your book. I love your approach and you do an excellent job of explaining it in the pages of the book. I enjoyed reading the portion on empathy as I continue to strive to be More aware each day. I experienced a moment with my dog last week in class that touched on what you speak of. We were on course, she sensed a moment of hesitation in my mind and she flew by me, hung a left to her next jump and I felt her say "follow me". Off we went even as I sensed it wasn't the course as rehearsed. She finished so effortlessly and so proud of herself for taking charge and showing me the way. It was more fun than any clean course we'd ever run!!! Her expression said it all!! Cathy O
Consulting: contact us for phone, email or Zoom consult for your horse and/or trouble-shooting fitness issues. A detailed email report on your horse, coaching on the fascia releases, riding exercise and a followup call included in the consult. Fee $250. 
Private sessions: $200, plus travel fee. Includes body map, exercise recommendations & photos.
Barns or groups are welcome to contact Margret for 3 days or more of private sessions in their area or barns. Each session resolves limits. 
More Conformation Balancing Results
    Improved topline.   Balanced stance. Heads,  jaws balance. No TMJ. Mental balance.  Detoxes the horse's organs, body. Immune system boosted. Digestion improves. Coat, mane and tail  improve. Suppleness advances. Tack fits well. Fear & anxiety disappear. Hooves improve & wear evenly.Horse is happy!
A true partnership for horse & rider.