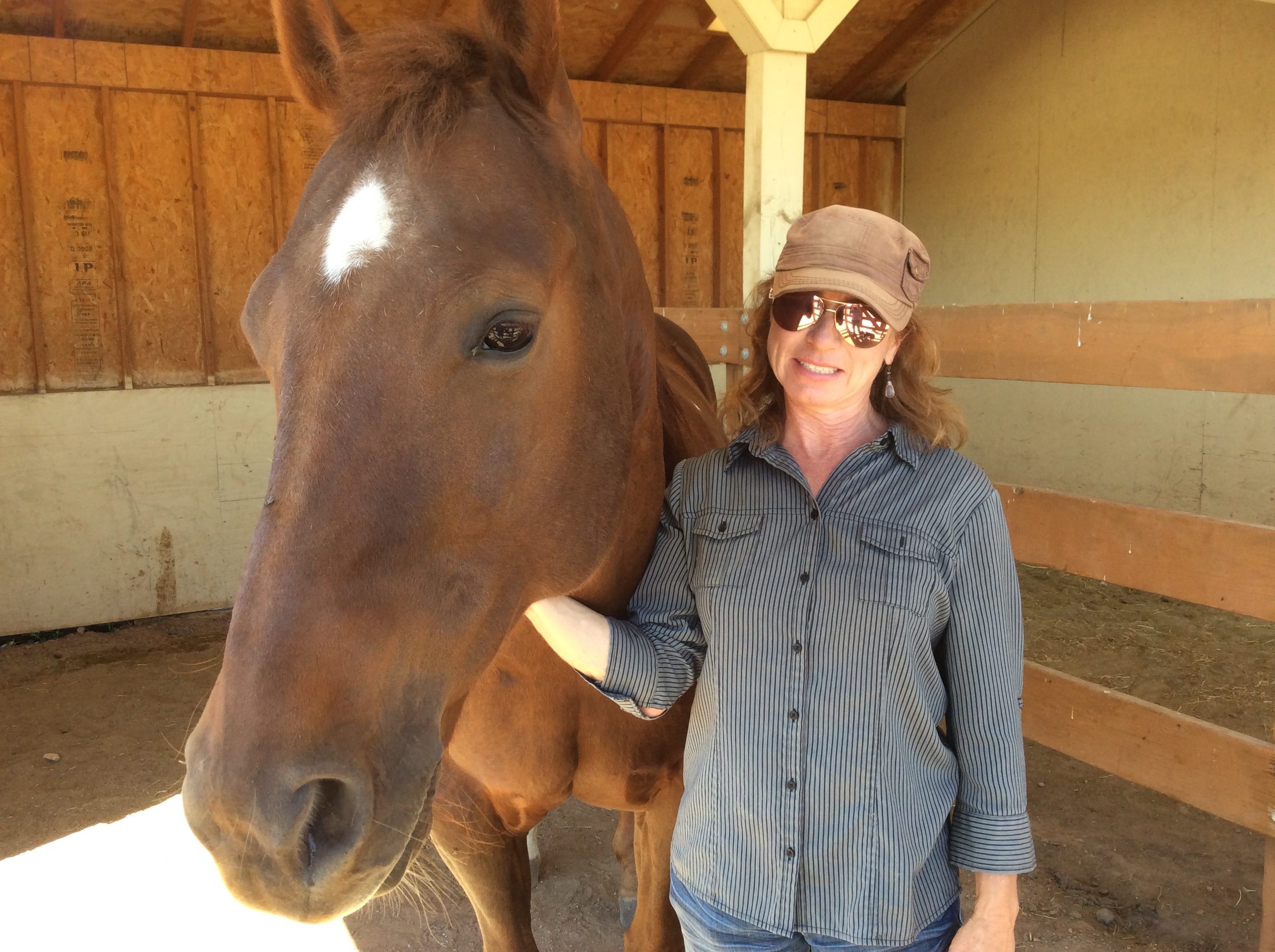 The fascia "internet" - free of stuck stiffness - restores self-carriage, conformation and mental confidence.
Relief from anxiety & fear
 I

mproved topline  

Balanced stance
Relaxed attitude
Longer strides
Better stopping ability
Flexion improves dramatically
Hind and tail freedom
Heads  &  jaws balance
Mental balance, poise
Manes, tails & coats improve
Better overall health & fitness
Fewer injuries
Progressive fitness
Self-intelligent progress
A true partnership develops for horse & rider
Longer careers & usefulness
Visit "Strolling Under The Skin" by UKyOrtho, published in Aug 28 by Dr. Jean-Claude Guimberteau.
Using Henkels's tried and tested technique to resolve painful limitations in the equine body with conformation balancing and fascia fitness, your horse will be happier and more relaxed.
Is Your Horse 100%
is a fascinating, educational read and the design of the book makes it easy for horse lovers to follow along with Henkels's instruction for working with your animal. Complete with color photos and detailed drawings,
Is Your Horse 100%
is a necessity for horse owners and trainers alike.
Cowgirl Magazine
Trafalgar Square authors
Frederic Pignon, Margret Henkels and Magali Delgado connected at "The Mind, Body and Spirit of Horsemanship." This workshop's special quality is the emphasis on working with the horse's agreement. "We do what the horse wants." Margret was inspired by Magali and Frederick's demonstrations at their Albuquerque Tamayo Workshop.
Riders who do fascia bodywork regularly often change riding exercises to match the horse's abilities. Horses then progress rapidly. .A personal path with our horse is part of the excitement and fun.
THE BACK-STORY ON CONFORMATION BALANCING:
An avid rider with a BA in Journalism,  my visual skills were honed as an artist, while I worked in newspapers & magazines. A riding injury in my 20's  created a keen desire for fitness and  solutions for chronic stuckness and pain. I certified in Matrix Energetics, a Quantum Energy work founded by Dr. Richard Bartlett and embraced the  "100%" concept.  Through  a  horse show, I met Heller Worker Steve Johnson. His fascia sessions so profoundly restored  my fitness that I  certified in Equine Natural Movement with Joseph Freeman.  Doris Kay Halstead's Release the Potential book was another step. This "hobby" turned into a vocation, although I was over 50 at the time! 
I  ride trail and dressage on my Andalusian/Quarter horse mare and mustang. The Sally Swift Centered Riding program combines well with fascia work since it focuses on the rider's body, as well as the horse's requirements. Like Sally, I find many answers to riding problems are in the body's ability to move easily and rider consciousness.
I am  impressed and humbled by horses' ability to tolerate our limits on their natural lifestyles. Gratitude always goes to the horse!