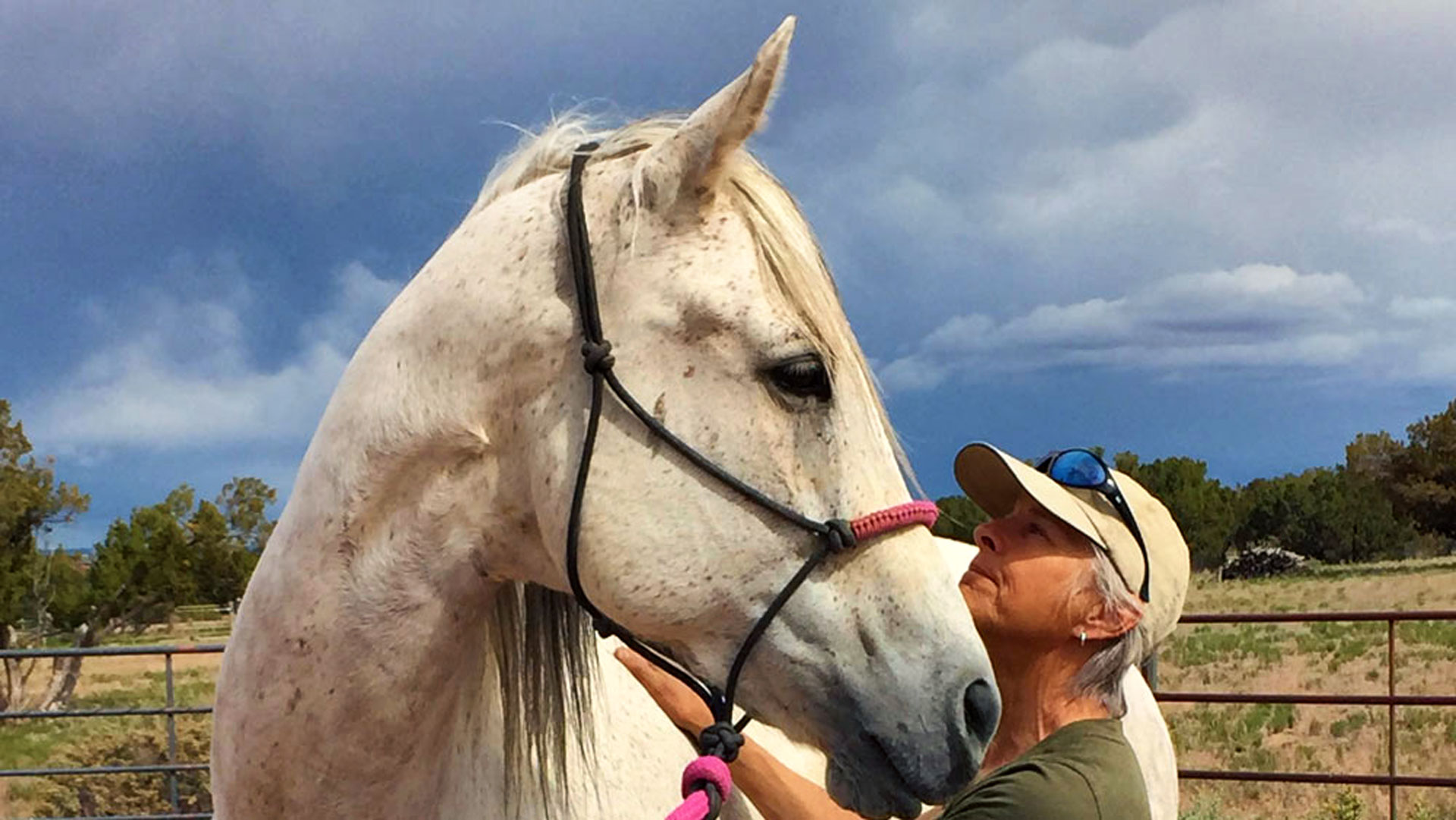 VIDEO CLASSES COMING SOON!
Each 30 minute class will offer a section on Fascia education.  Web commerce allows you to buy a single session or a package for the areas you need for your horse. Start with About Fascia, and select from the 12 Classes in the comfort of your home and on your own schedule.
When used with the book, you will learn how to follow the miracle path of Fascia for your horse, and yourself. The DVD is especially helpful in learning how to do in-mouth releases which are so important for your horse's head balance. 
These video classes show a variety of horses with many common examples of injuries, fitness blocks and conditions that can be relieved for a happier, balanced horse. Just 2 short sessions a week make a universe of difference for your horse.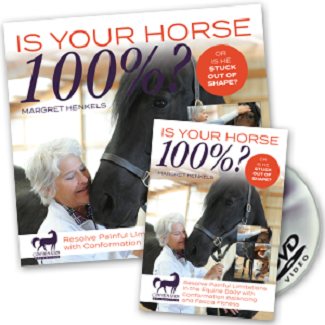 Book &  DVD content:
– Spiral bound  book with over 170 color photos and illustrations of  different horses and dozens of contact methods. 
– Easy to use, quick reference pages for finding your own horse's stuck areas by using  Stance, Top Line, Head & Tail structure.
– Horse stories  you will relate to.
– A chapter on riding to help your horse develop in his recovery.
– A chapter on animal communication and horse telepathy.
– The DVD shows  work with two horses and varied responses.
-DVD demonstrates in-mouth cranial releases.
– DVD includes text blocks with key info for study.
 Subscribe: Conformation Balancing Quarterly Newsletter. $50/year.
Fascia news,  fascinating horse stories & riding. Mail  payment or contact us to use PayPal. 
Address:  Margret Henkels, Conformation Balancing, 190 N. Bosque Loop, Bosque Farms, NM 87068