Conformation Balancing fascia tech: 100% wholeness.
Fascia is the frontier of  health. It's the body's internet.
Stuck fascia creates tight  areas  not "fixed" with training, suppling exercises or devices.  Stuck tissue brings fear and progressive stiffness.  

Your  hands have the power to find limits and free them. 
  Learn a new freedom!                         
This book & DVD are an exciting 100% wholeness path. Fascia  resolves problems other ways can't fix.  Help your horse feel better. Get 100%.
Massage has different goals than Fascia Release. Fascia holds the acupuncture points, meridians, and all other organs and parts. Everything balances for 100% holistic health with Fascia.  
Trauma eases permanently. 
DOES IT REALLY WORK? Client comments:

I've just finished reading your book and first I want to thank you for writing it. I loved it!!!!! I've had Reiki healing for many years, reading your book added so much to me. It was like finding the missing piece. I feel more complete, strong and self assured in my bodywork. Also my horses who are used to my hands on have had many and long still points and strong releases. It will be an adventure to follow them in future changes.  Kia in Sweden
I just purchased your book and am starting to use it on my gelding. I am interested in Certification for Conformation Balancing. Are there any scheduled? I live in east TN. My gelding gave me such a look of amazement yesterday after I did some releases on him. The book is so wonderful. This work is fascinating. I tried it on myself first and felt the power which gave me confidence to try it on my horse. Thanks for the great book and sharing your knowledge.  Elizabeth G.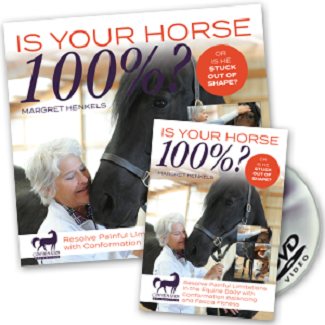 What's in the book and DVD?
– Spiral bound  book with over 170 color photos and art illustrations of 7 different horses and dozens of different methods for contact. 
– Easy to use, quick reference pages for finding your own horse's stuck areas by using  Stance, Top Line, Head & Tail structure.
– Case stories of individual horses that you will relate to.
– A chapter on riding to help your horse develop in his recovery.
– A chapter on animal communication and horse telepathy.
– The DVD shows session work with two different types of horses. You see varied responses and problems to solve.
-DVD has live action demonstration of  in-mouth cranial releases of 3 kinds.
– DVD includes text blocks with key info for pausing and study.  
 

DOES IT REALLY WORK? Client comments:
"The physical changes caused by fascia releases have altered his body all over in this short time- working from the inside with no external exercises He's broader in the chest, stands square and in frame.... in six months. It would seem like magic if I hadn't watched it happen." Trish H, NM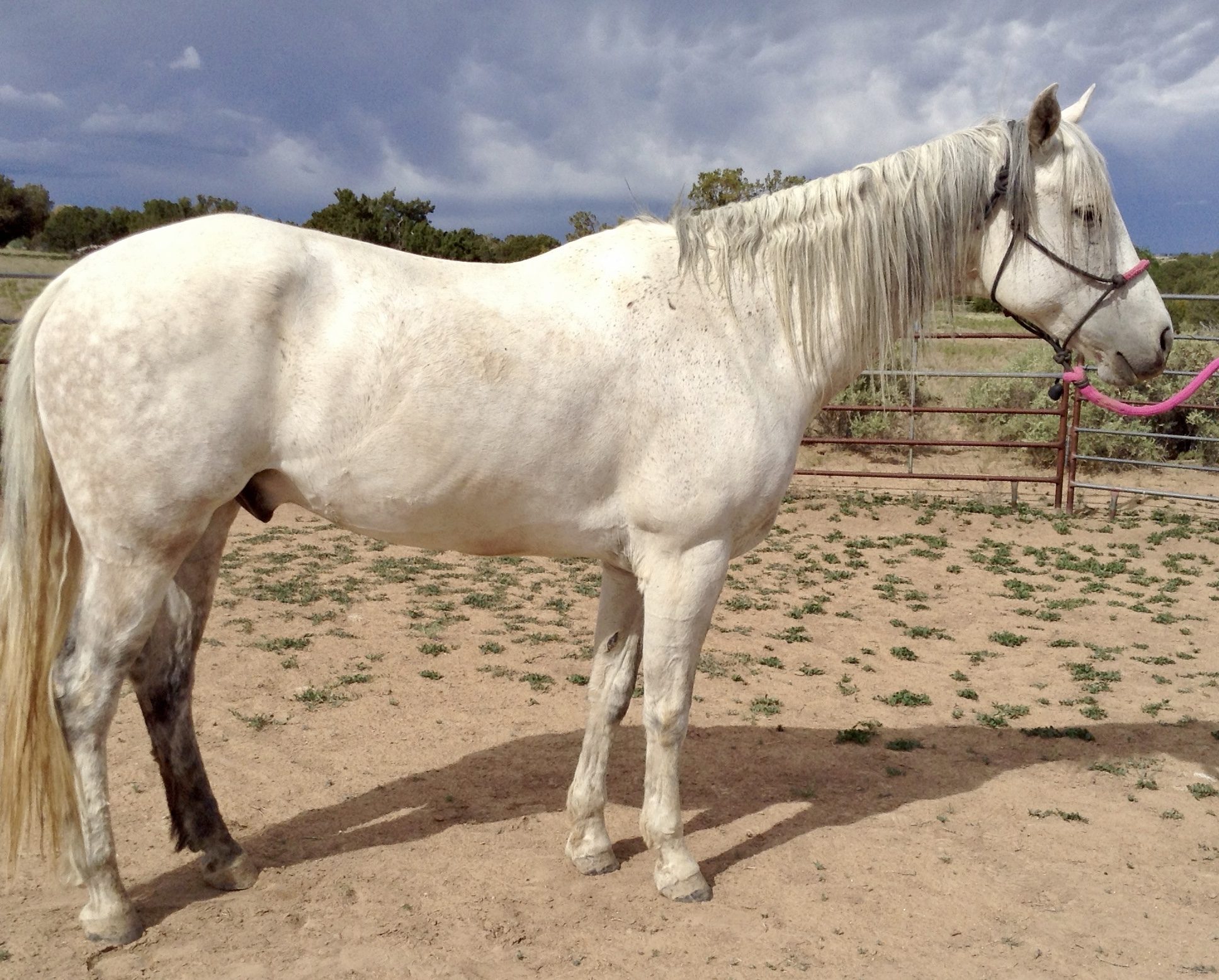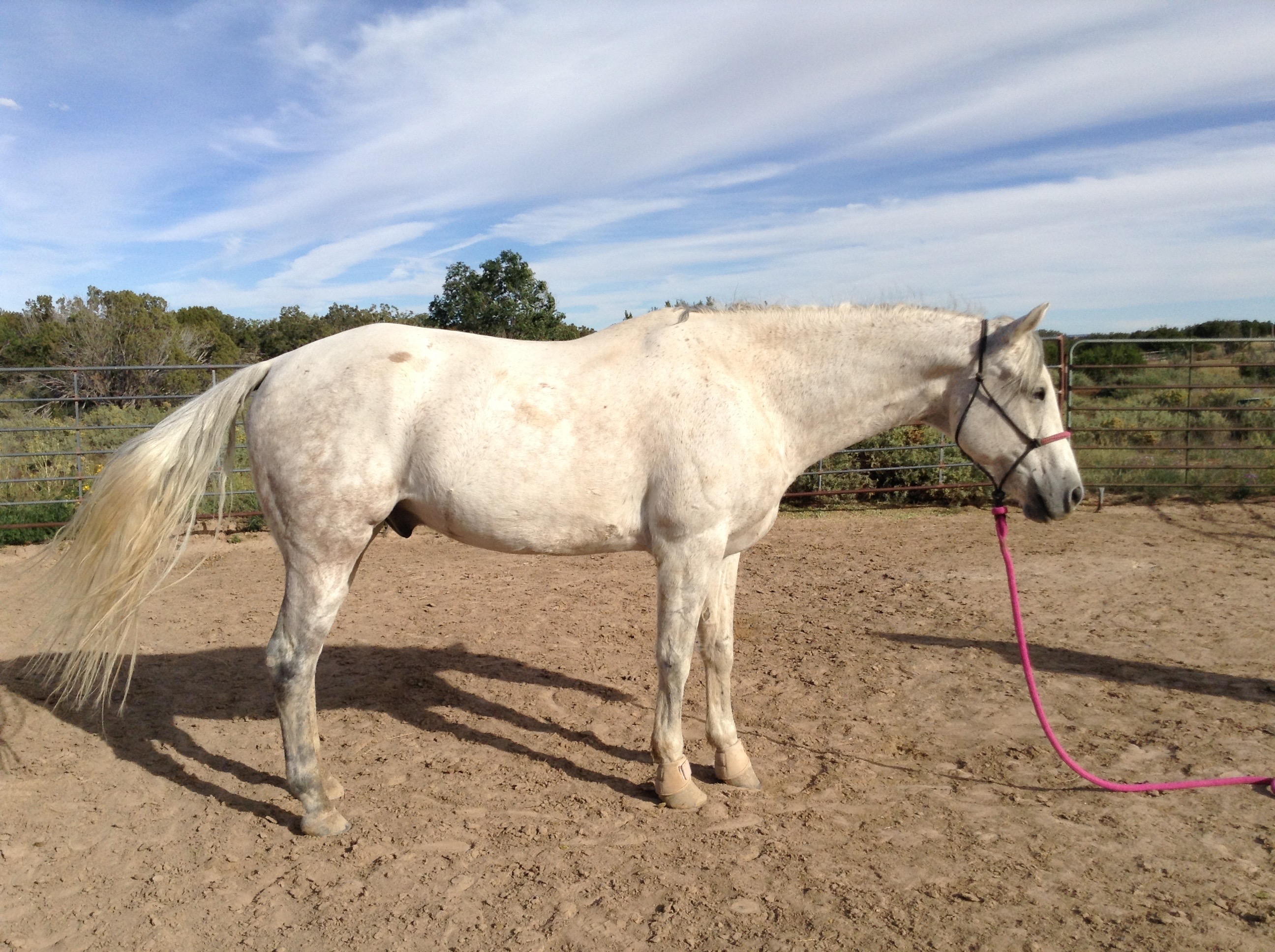 Hands on Healing by Rebecca Didier
Horse Network (horsenetwork.com)
What if I told you that with patient, conscientious placement of your hands on specific areas of the horse's body, you can bring about profound change in his physical and mental well-being? Want to know the secret? The internet-like web of fascia beneath the skin. Continue reading…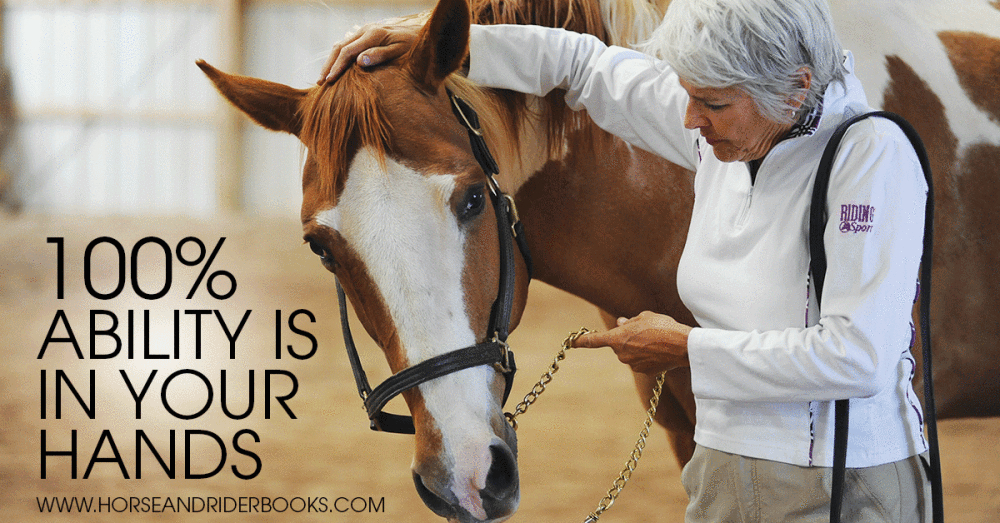 "This is a book that goes beyond the anatomical importance of the connective tissue system in horses....it addresses the holistic need of the horse to be understood and respected. It gives the behavior and performance of horses and how relief for the facial system provides horses with much more than alleviation of pain. This book should be in the library of all horse owners."       
Madalyn Ward, DVM
"Using Henkels's tried and tested techniques to resolve painful limitations in the equine body with Conformation Balancing and Fascia Fitness, your horse will be happier and more relaxed. Is Your Horse 100%? is a fascinating, educational read and the design of the book makes it easy for horse lovers to follow along with Henkels' instruction for working with your animal. Complete with color photos and detailed drawings, Is Your Horse 100% ? is a necessity for horse owners and trainers alike.

Cowgirl Magazine, July/August 2017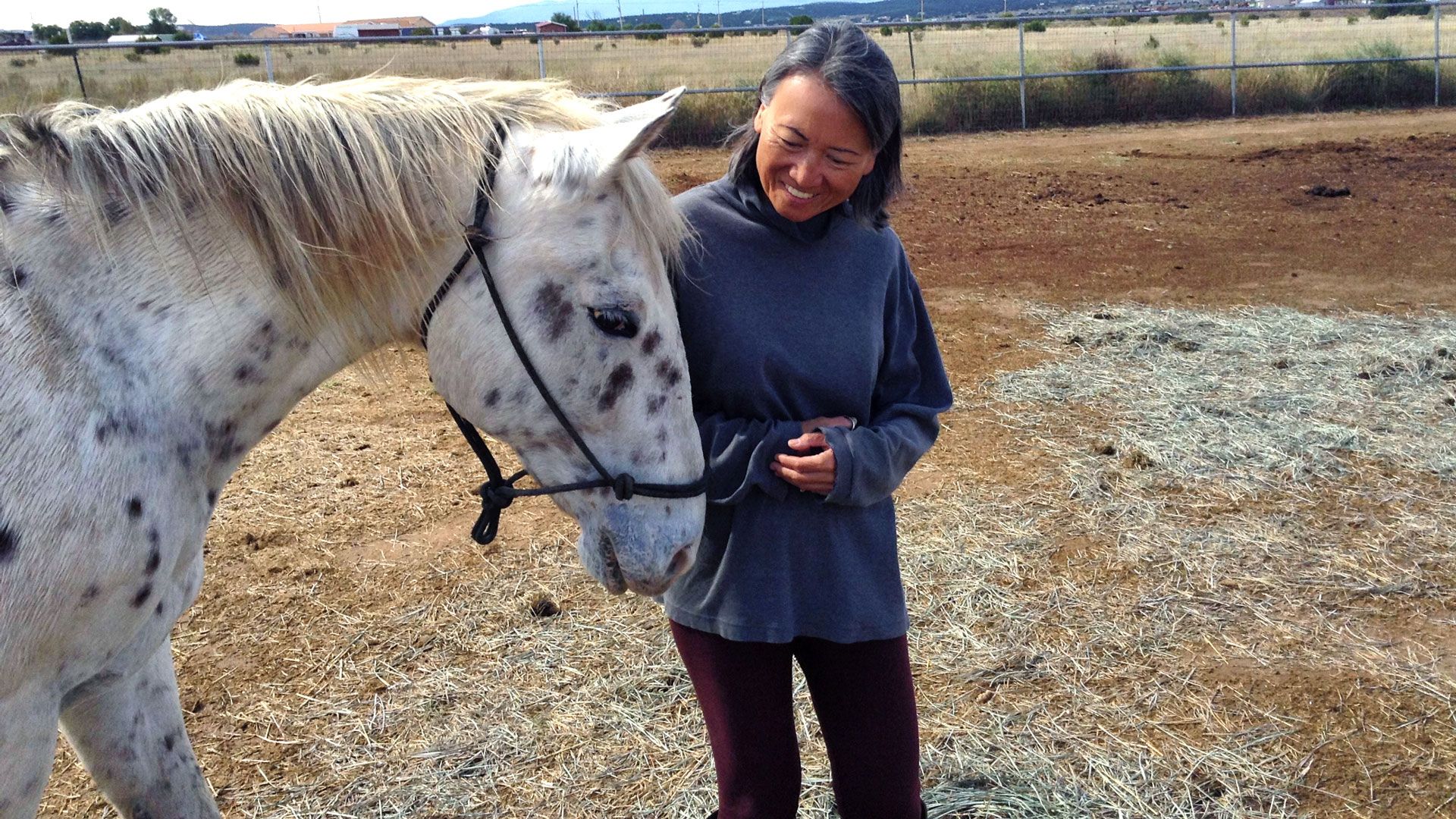 Choose a path to learn Fascia: 

– Clinics:  Any experience level.  

– Levels 1-4:  The path for certification. 

– Certify: A completion of the 4 Level  program, with certificate. 

Levels for certification:

Level 1:  Fascia Introduction

Level 2: Topline & stance dynamics

Level 3:  Limit Patterns

Level 4: Series work  with a written report

Certification: Report accepted; certification issued. 
2020  Mentor  Intensives: 
LEVELS  1, 2, 3, 4. $1450/Level; Multi- Level  packages  for students from abroad or those needing intensive study in weeks or months.
Individualized Programs. Contact us to schedule. 
Offers:
– Phone/email photo horse consultations
– Level Seminars 1, 2, 3, 4
– Certification 
– Private Sessions for horses
– Introduction Clinics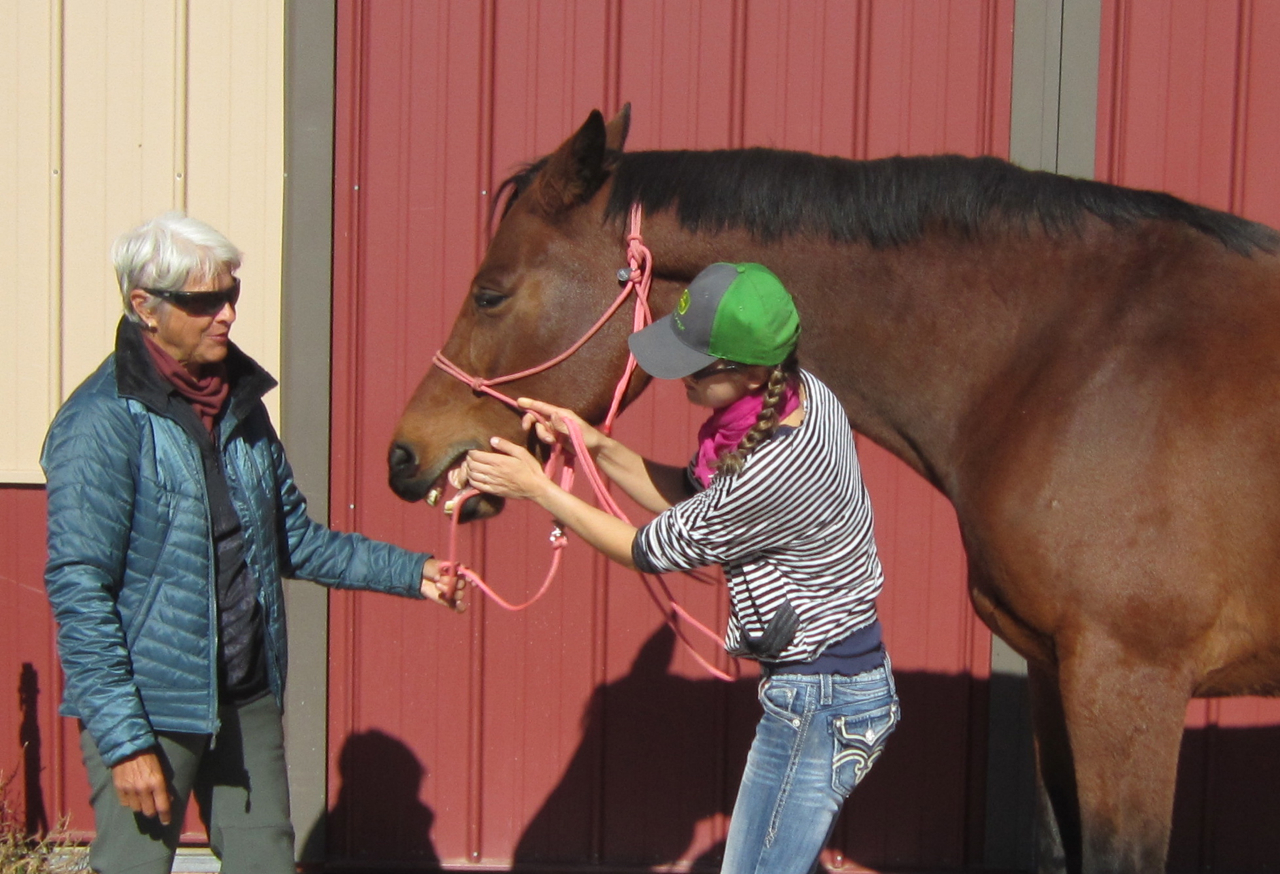 The solution is healing with Fascia:  
We like to imagine that we are spiritual beings having a material experience and  the body is only a machine to carry spirit. However, the universe of Fascia has shown that the Fascia tissue itself, when not compressed or stuck with adhesions, holds light – which is spirit. This is why no full healing occurrs until the Fascia opens and releases held trauma and old emotional charge.
While Fascia may be overlooked or ignored in the scientific fields, ask yourself why you wouldn't want the ultimate freedom of being yourself and helping your horse become his more complete and balanced self. Ask yourself, why not embrace a higher connection with your horse by understanding and ending his physical limits and pain? The facts that Fascia is self-directed and self-intelligent are part of the miracle of Fascia. 
Solutions for health, fitness and wholeness lie in Fascia.