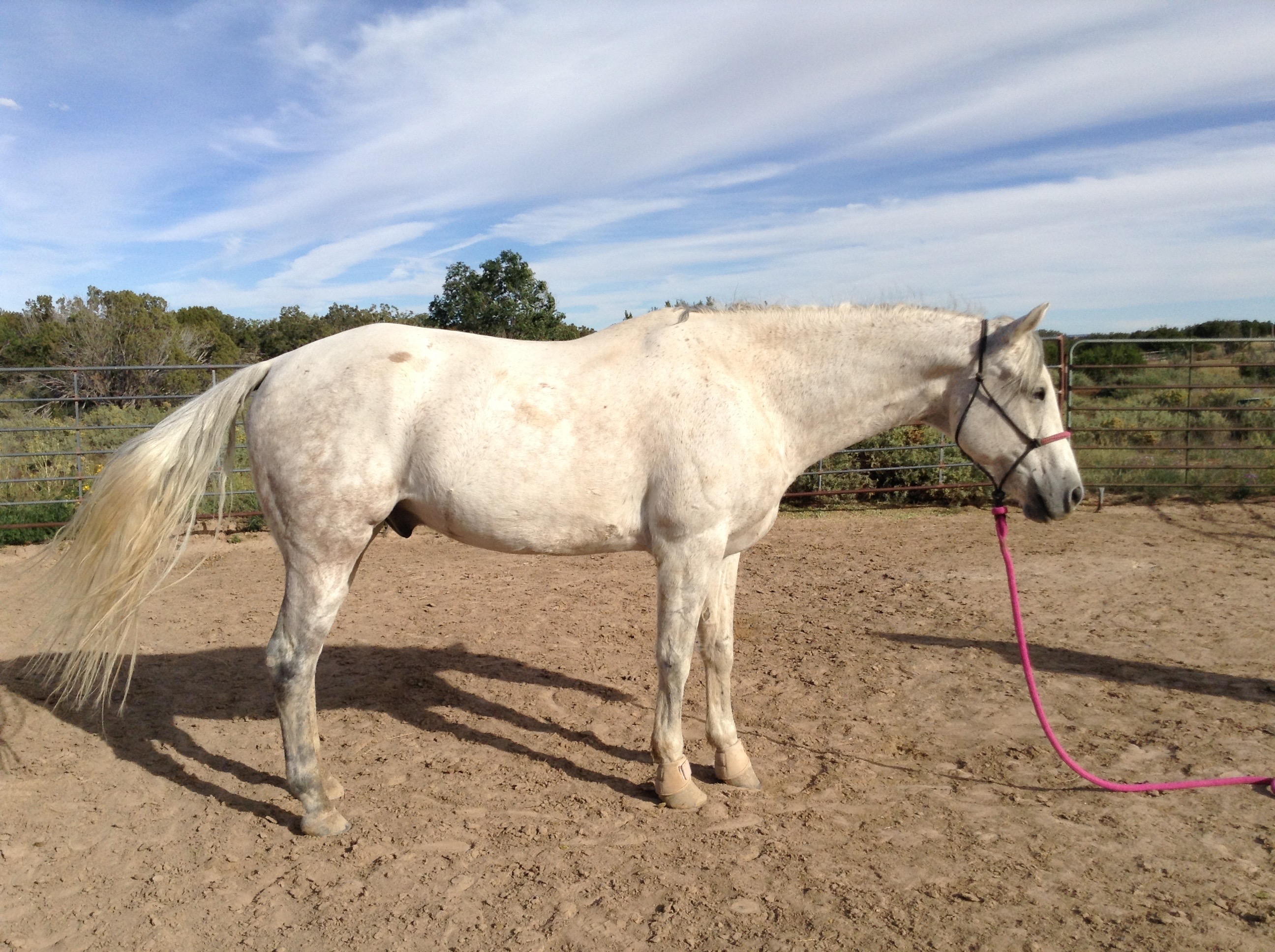 Consults For Horses:
Using your digital photos showing each side of the horse plus the front and rear, we discuss your horse's  fitness. Consults include: discussion 

or email

, Body Map, Fascia Coaching using the text/DVD as guide. Phone or email consult: $200.
Call 505-501-2290;
Direct & private EMAIL: hmargret@cybermesa.com.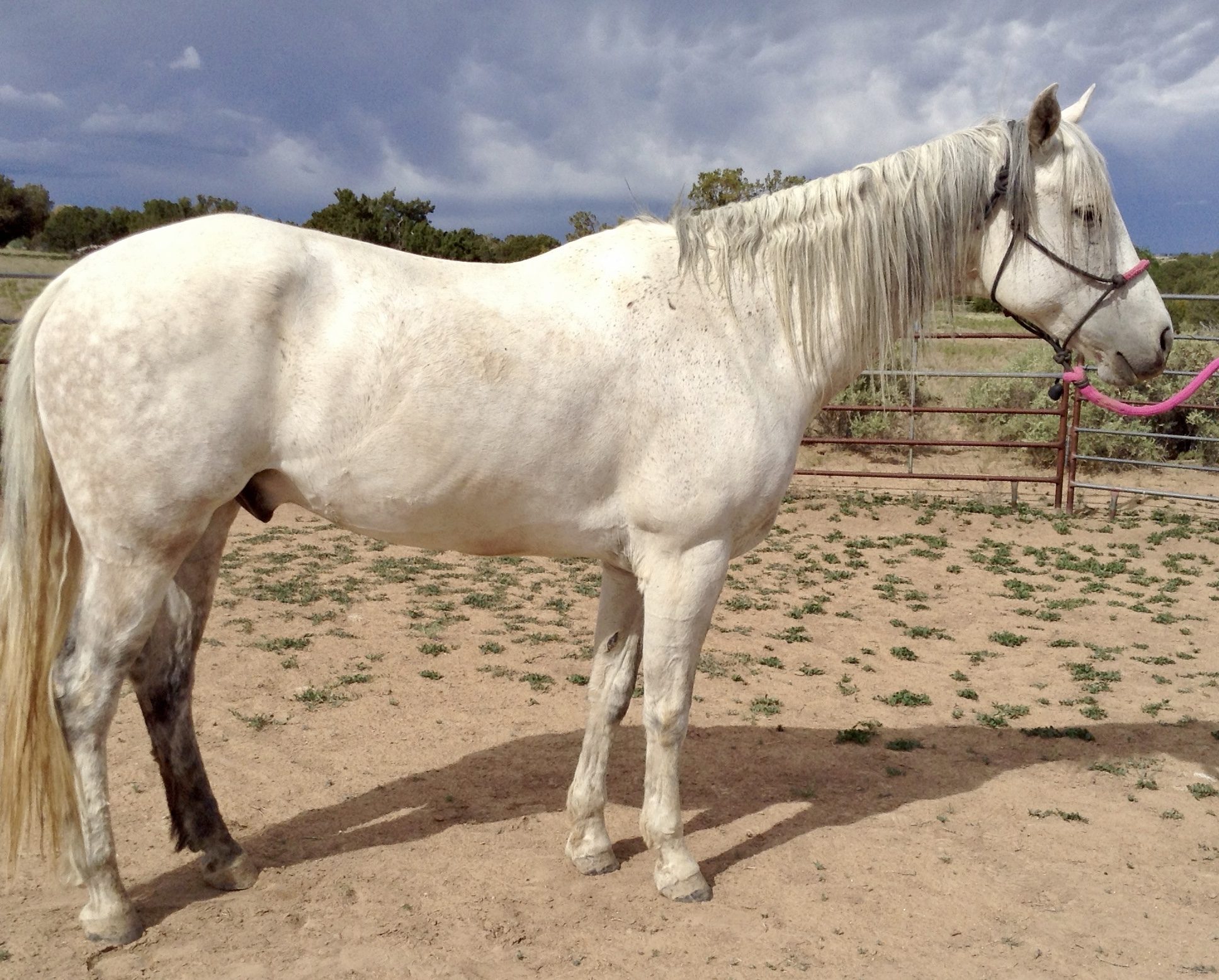 "It would seem like magic if I hadn't watched it happen." The physical changes caused by fascia releases have altered his body all over in this short time- working from the inside with no external exercises He's broader in the chest, stands square and in frame…. in six months. Trish
This horse was kicked in the shoulder and the rider/owner worked his entire body. He is now being ridden and learning to organize himself after the serious injury. Many owners refuse to give up on a good horse, despite the extreme issue. This is the holistic approach. Stall rest would have progressed the fascia compensations into hard adhesions and he would not have been mobile.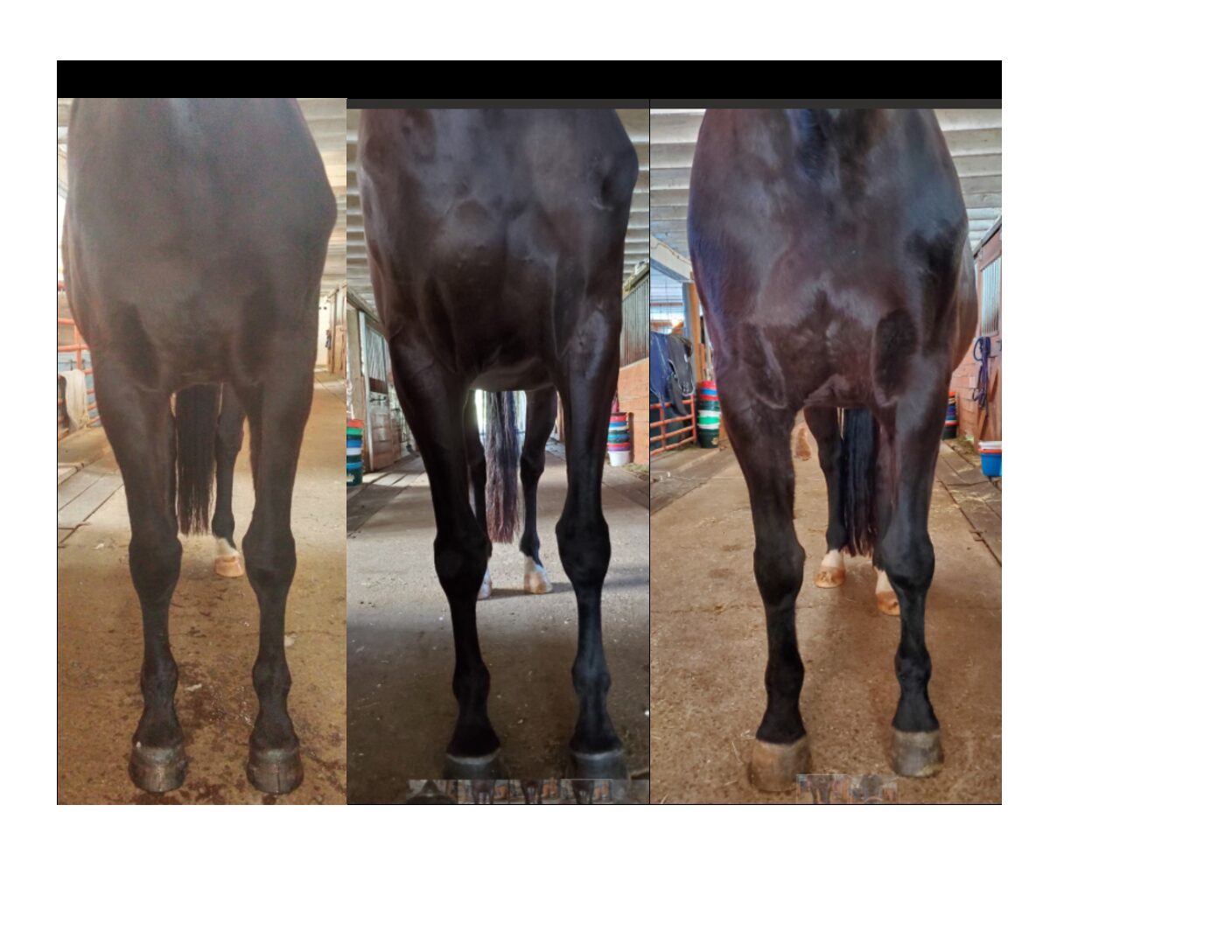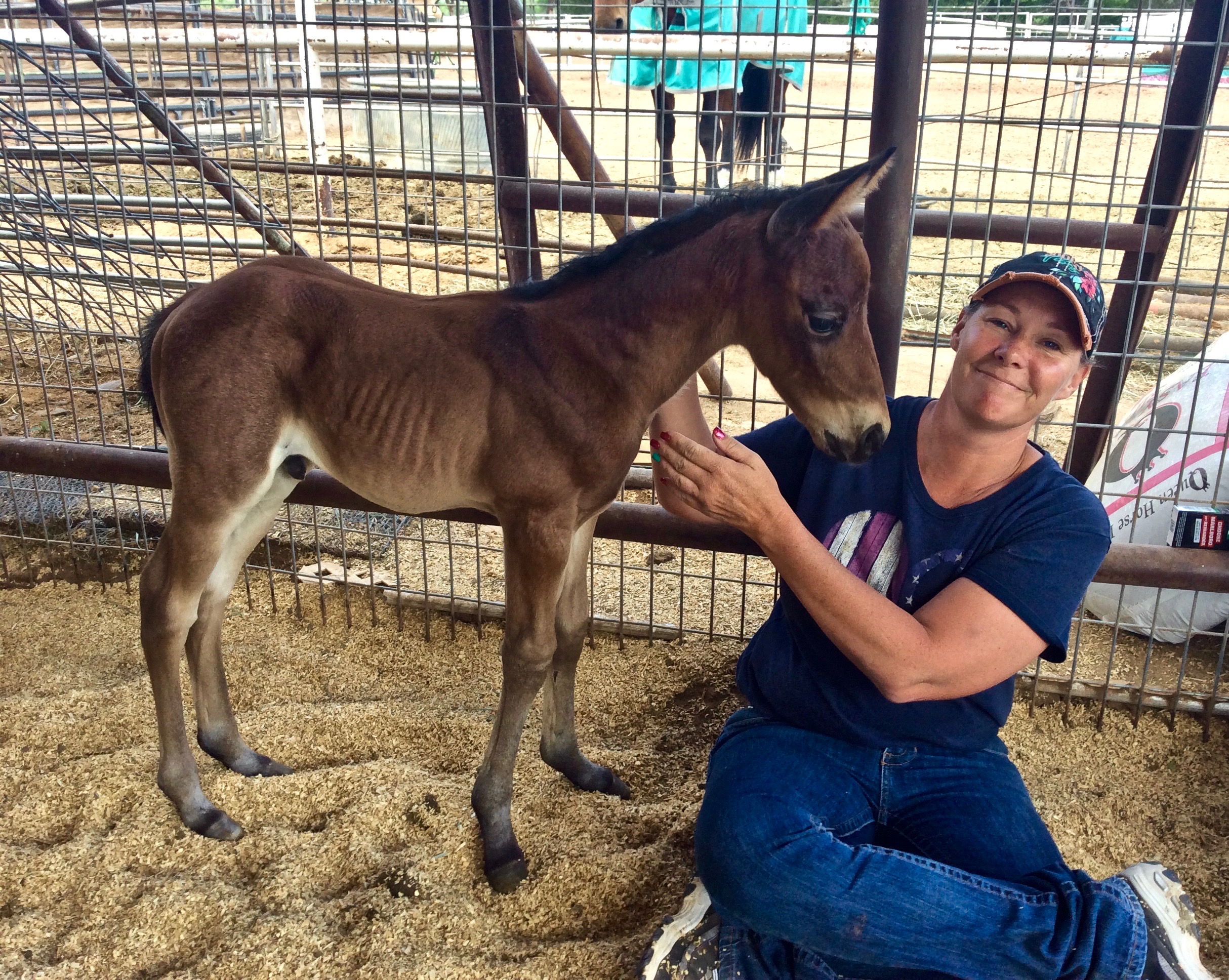 " Yesterday I got a surprise and Pep delivered this colt. I do believe it was your work that allowed her to have this baby. Thank you!" Amanda T.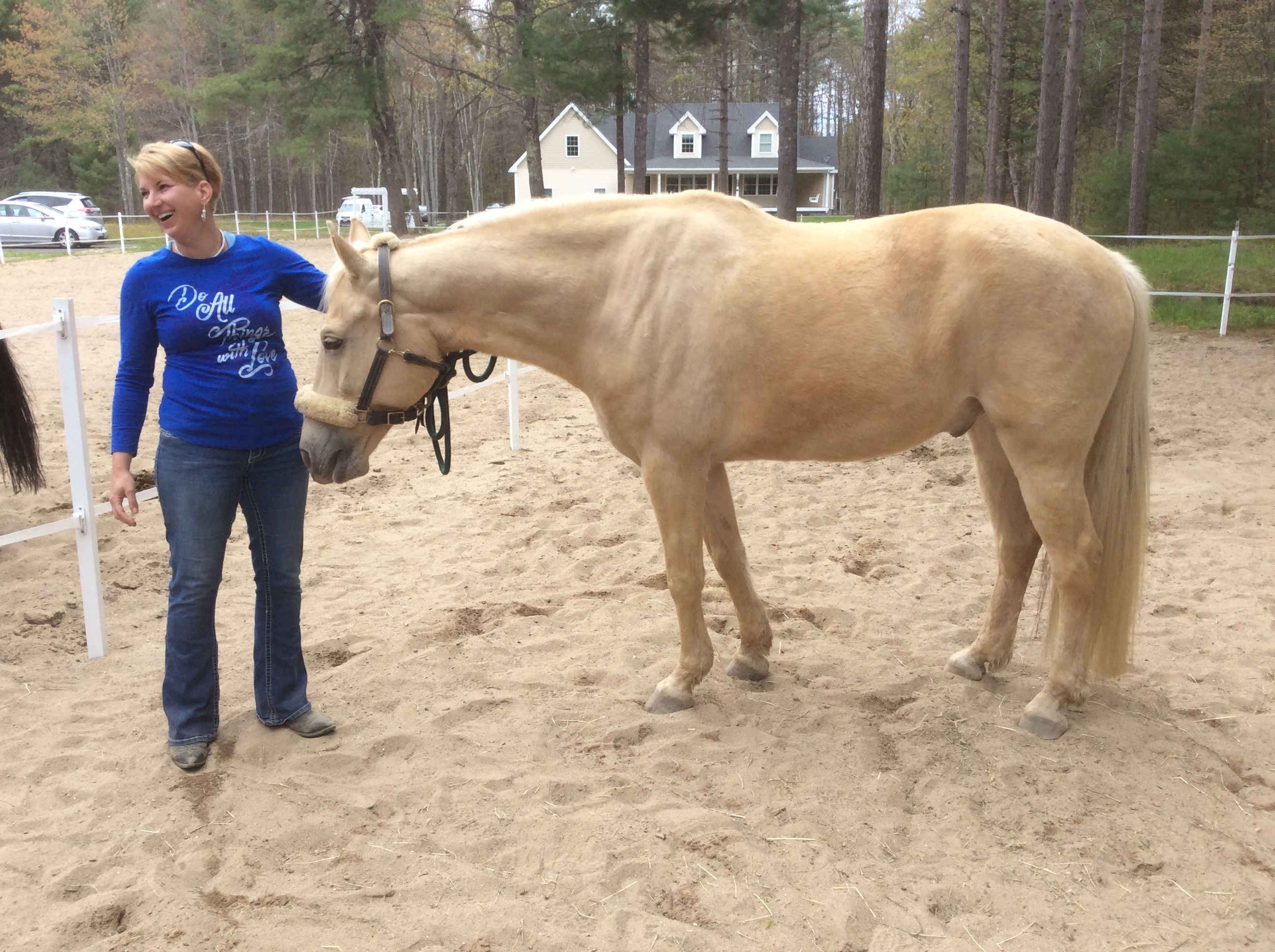 "I purchased your book and am starting to use it on my gelding.   My gelding gave me such a look of amazement  after I did some releases on him. The book is so wonderful. This work is fascinating. I tried it on myself first and felt the power which gave me confidence to try it on my horse. Thanks for the great book and sharing your knowledge."  Elizabeth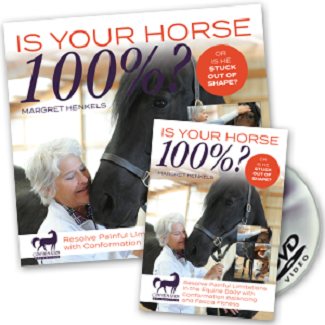 "In May, I attended a workshop presented by Margret Henkels on Conformation Balancing for horses. I read her book, "Is Your Horse 100%?" and watched her video. I knew I had to learn more. I flew to NM to study with her for a week. The course was amazing. Margret arranged for me to experience a wide variety of horses with a wide variety of conformation issues; the whole time I was working with her one on one. She was right there with answers to my questions and suggestions about staying safe. It was like a mini-apprenticeship; there is no better way to learn. 
I started working with my horses using the methods I learned to promote fascia change and bring about Conformation Balancing. I am already seeing the positive changes. To m it seems the perfect way to promote well being in our horse partners!" Bette, NH