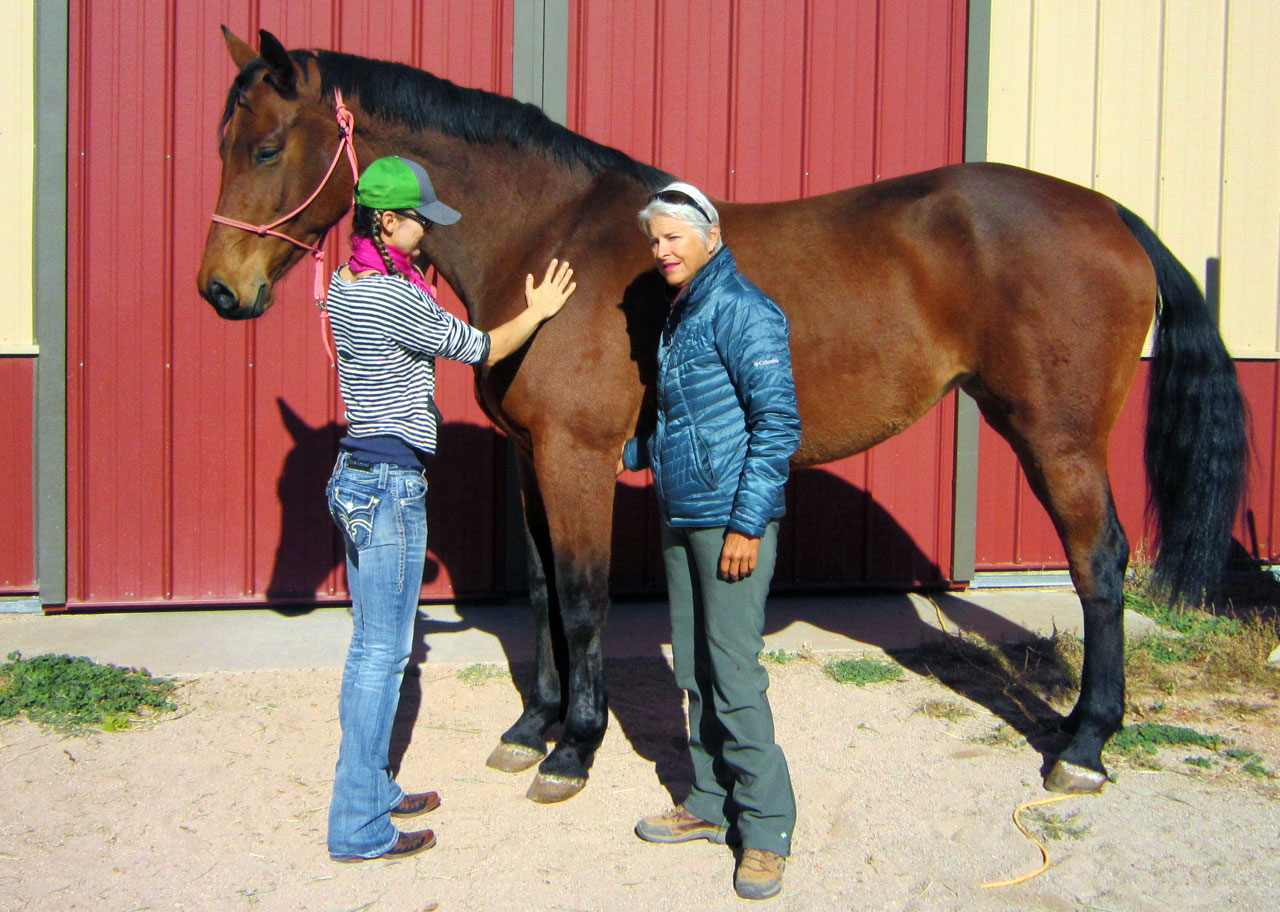 Consults For Horses:
Contact Margret consults on your horses. Using your digital photos, we resolve the limits. Consults include: Body Map, Fascia Coaching using the text/DVD & exercise.  $250.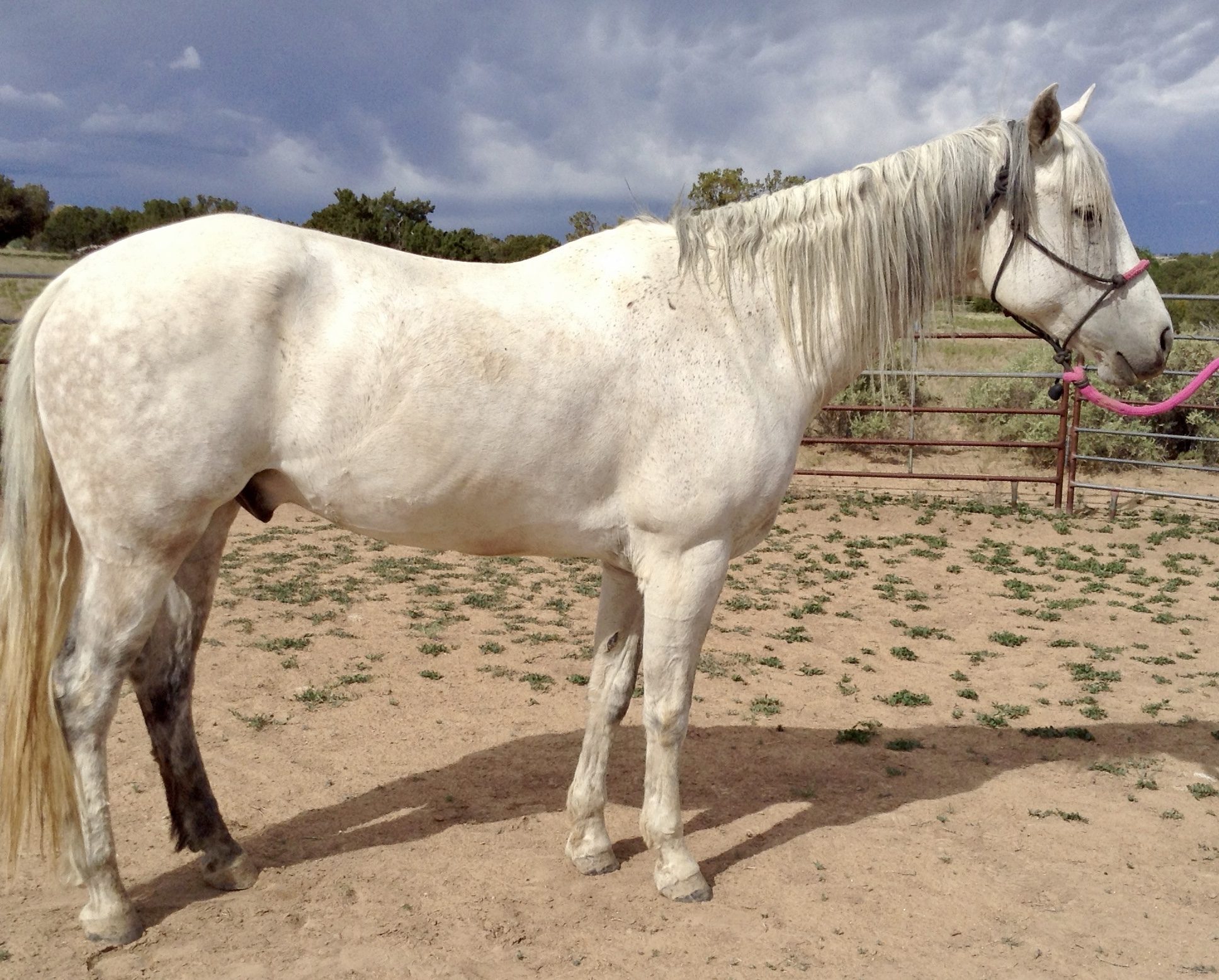 "It would seem like magic if I hadn't watched it happen." The physical changes caused by fascia releases have altered his body all over in this short time- working from the inside with no external exercises He's broader in the chest, stands square and in frame…. in six months. Trish, NM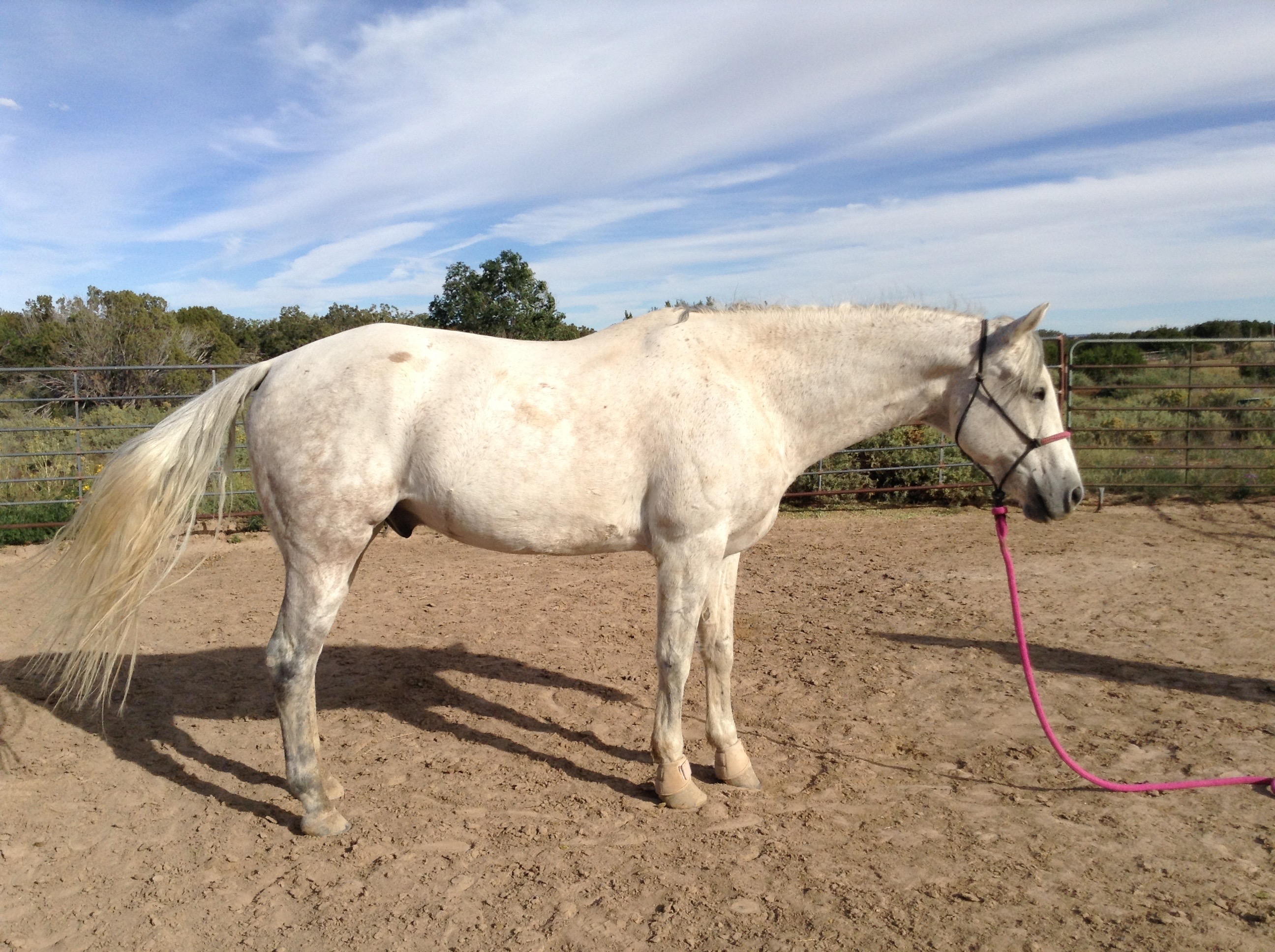 A  kick to the horse's left shoulder at 2 years  caused his head to rotate.  This injury – shown  at right-  created many compensations which severely limited his life possibilities. He is progressing well!
Many excellent horses experience an injury early in life that compromises their work & happiness.
"We're doing this remotely – I'm ecstatic- his recovery has been incredible to me!" Lauri
An unbalanced head creates anxiety, panic and fear for the horse. This horse's nostrils are uneven. This can be balanced with the head releases. The head will change continually until it stabilizes. Other body parts must also be balanced, or the head will continue to show uneven qualities.
It takes what it takes. Patience and further releases are the keys to success.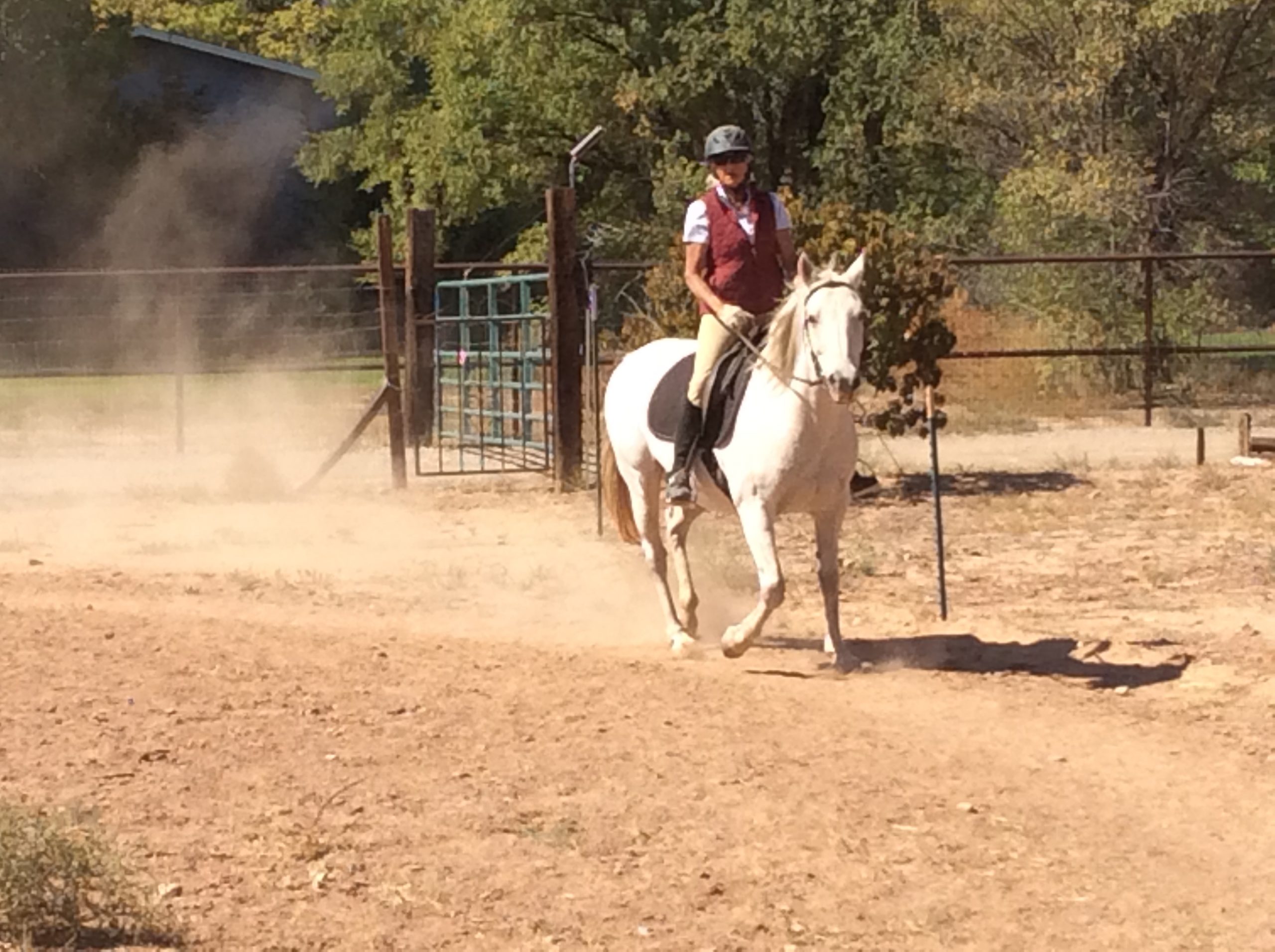 An avid rider, Margret appreciates a balanced fit horse and knows the pleasure it is to ride the fit horse. As a horse owner herself, she also relates to the experience of buying a horse who was not as described or seen in the sale video. Many horses are sold with limits that only surface on arrival in their new home. A small accident/blemish may cause huge compensations over time. Some of us buy an injured horse, but sometimes the injury happens with us. Either way, Fascia is a powerful tool for healing.